COVID-19 updates for Stride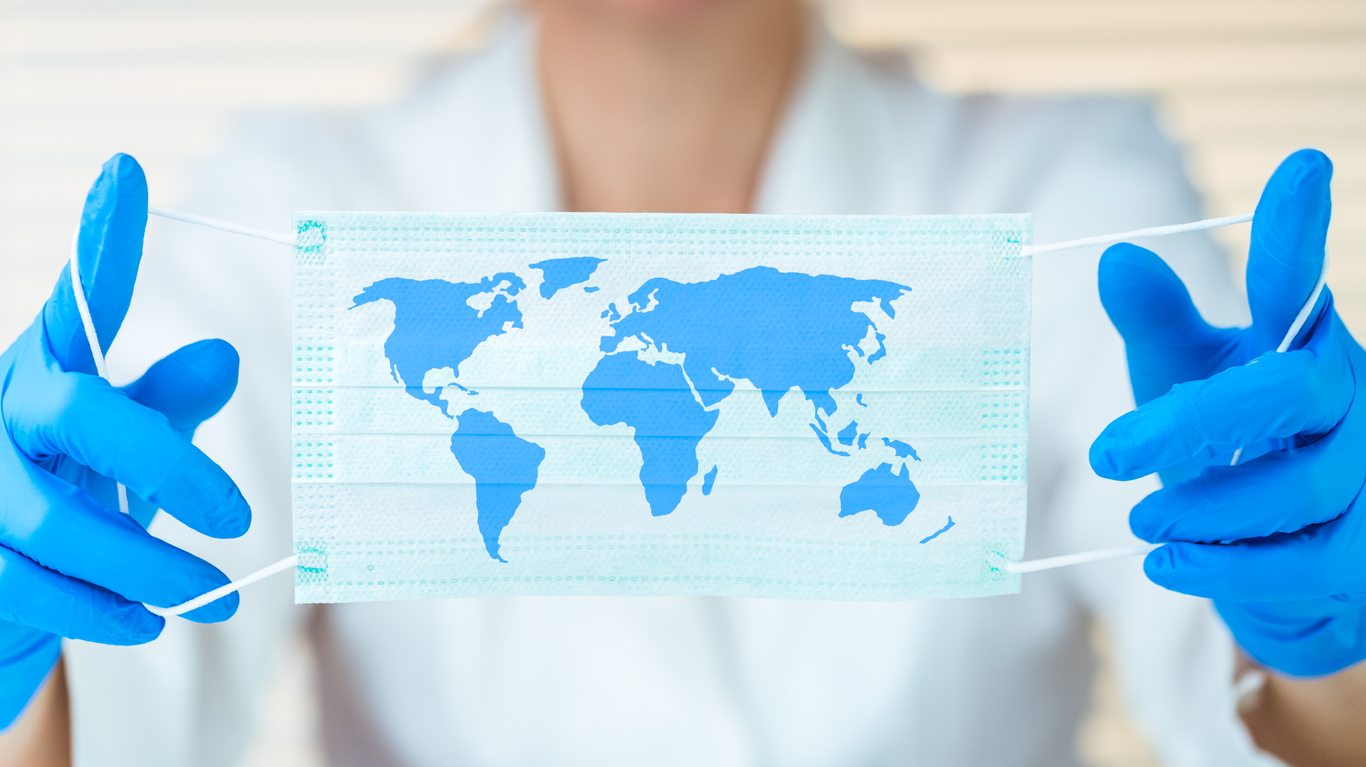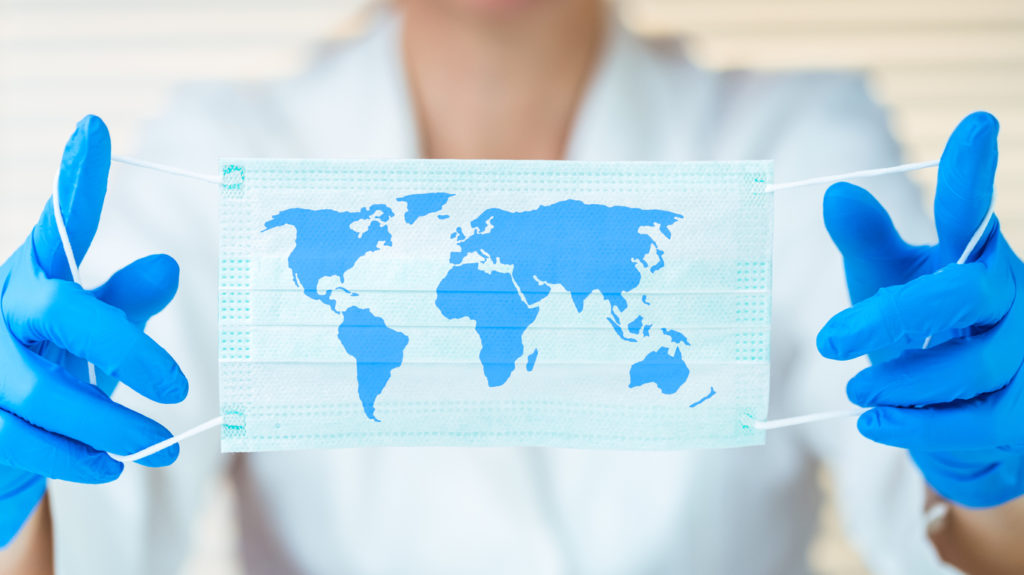 Stride Physio's COVID-19 Response and Operations 
---
We're all in this together.
Endurance and Pacing During the Coronavirus Pandemic;
Stride Physio's Constant Focus on Safety
Updated 11/24/2020
The Coronavirus pandemic has turned all of us into ultramarathon endurance athletes, demanding that we pace ourselves in order to cross the finish line.  With the latest surge in cases and a return to phase 2, we at Stride Physio are doubling down on our efforts to keep you safe, healthy and robust, ushering  you over your personal finish line of health, fitness and vitality.  We are not only keeping pace with the current best practices, we are going beyond, taking extra measures to ensure your safety while receiving physical therapy at Stride Physio.
Stride's safety measures:
Facemasks are worn by everyone at all times in the clinic.
Therapists and clients wash hands before each session and use hand sanitizer during the sessions.
Everyone's temperature is taken each day.
Sniff tests are given to check for intact smell.
Everyone is screened daily for symptoms.
Air purifiers with high grade HEPA filters are in each room and windows in treatment rooms are frequently opened.
All touched surfaces are cleaned with a disinfectant solution or an ultraviolet wand after each use.

The UV wand is used on unusual surfaces such as walls, fabrics, and electronics.

Most of the in-person therapy is performed one-on-one in private treatment rooms.
The number of people in the gym space is limited to 4 at a time.
The number of people in the reception area is limited to 3 (not including the receptionist).
Telehealth appointments are available for all or part of your treatments.
Upon request, we offer shorter 30 minute sessions for those who wish to minimize exposure time to others.
Over the Thanksgiving weekend we are doing another deep clean, including professionally cleaning all the carpets.
Stride Physio remains committed to the health and vitality of our community.  We believe that a healthy movement system is essential to living a full and happy life.  We are truly at your service to keep you moving forward.  Call for your appointment today.  206-547-7445
By Susanne Michaud, DPT, OCS
Stride Physio Founder
---
Stride Physio's On-going COVID-19 Response
Updated July 7, 2020
We at Stride Physio greatly value and respect all of our clients and want to assure everyone that we continue to take measures and update our best practices protocols to create the safest environment for physical therapy.  Below you will find our Phase 2 advancements and improvements for securing health and wellness for all.
Essential daily practices in the clinic:
Any client with symptoms[1] should not come in but can be seen on telehealth instead.
In the clinic, clients and therapists will wash their hands with soap and water before and after each appointment.
Hand sanitizer is supplied in all treatment rooms, gym and front desk to be used if touching objects during the session (e.g. pens, weights, mats, etc).
Masks are to be worn by both client and therapist throughout the entire session, with the exception of aerobic activity (then a minimum of 12' social distance will be employed).
Temperatures will be taken of each client before their session starts. If the temperature reading is 99.5 or higher, then the client will be sent home immediately.
Between treatment sessions, all surfaces used will be disinfected with CDC recommended sanitizers.
The front desk sanitizes the credit card reader, pens, Ipad, and desk top between each client.
Phase 2 changes:
Up to 4 therapists will be practicing per day. The majority of most sessions occur in private treatment rooms with windows that open.
Please arrive no earlier than 5 minutes before your scheduled appointment time.
Unless assistance is required, please do not bring others to your scheduled appointment.
Windows will be open between and sometime during sessions to keep space well ventilated.
A HEPA filter fan will be used to purify the air in the rooms by removing harmful airborne particles from recirculated air.
We continue to see people in the clinic, on telehealth and a hybrid of the two.
Massage therapy returns to Stride Physio!
Cheryl Allison, LMT, will be returning to Stride on 7/14/2020.
She has openings every Sat., Sun. and Mon. and every other Wed. and Fri.
She is trained in Stride's COVID practices and protocols.
Call or email Cheryl directly to make an appointment – (503) 481-5752; cheryl@strideseattle.com.
If a member of the Stride team should test positive for Covid-19, the following will occur:
All clients will be contacted who were in the clinic 3 days prior to the staff member testing positive.
If close personal contact occurred with affected staff (meaning non-mask wearing for more than 10 minutes), then the client will be encouraged to get tested and to self-quarantine for 2 weeks.
All members of the Stride team will be tested for COVID-19 immediately.
The clinic will close for 48 hours for deep cleaning.
The staff member who tested positive will be required to stay at home until he/she is fever free for at least 3 days AND at least 10 days have passed since first symptoms presented.
Stride Physio is committed to the health and vitality of our community.  We believe that a well-functioning movement system is necessary to living a full and happy life.  We are truly at your service to keep you moving forward.  Call or write for your appointment today.  (206) 547-7445, admin@strideseattle.com
[1] cough, shortness of breath, fever, chills, sore throat, new loss of taste or sense of smell, muscle pain, nausea, vomiting and/or diarrhea
---
Updated May 16, 2020
With Governor Inslee's phased plan of commerce re-opening in Washington, Stride is taking extra precautions and measured steps to continue ensuring the safety, health and well-being of everyone who comes into the clinic.  Currently, most of our physical therapists are seeing clients in the clinic on a limited case-by-case basis and all therapists are taking telehealth and outdoor appointments. Massage therapy continues to be on hold at Stride until phase 2 or until further notice.
If you are scheduled for an in-person appointment, we ask you to self-screen prior to coming in, assessing whether or not you have the following symptoms:
cough, shortness of breath, fever, chills, sore throat, new loss of taste or sense of smell, muscle pain, nausea, vomiting and/or diarrhea.
We are requiring everyone who comes into the clinic to wear a mask, to wash their hands with soap and water and to have their temperature taken by their physical therapist.
Until the end of phase one, no more than 3 therapists will be working per day, which means that no more than 10 people will be in our 3700 sq.ft. clinic at any one time.  Those who come early to their appointment will be taken to a treatment room to wait.  In the clinic we will maintain the 6' physical distance as best as possible except when hands on work is required in your PT session.  And we continue to clean all equipment immediately after use.
Stride Physio is committed to the health and vitality of our community.  We believe that the health of your movement system is essential to living a full and happy life.  We are truly at your service to keep you moving forward.
Call for your appointment today.  206-547-7445
---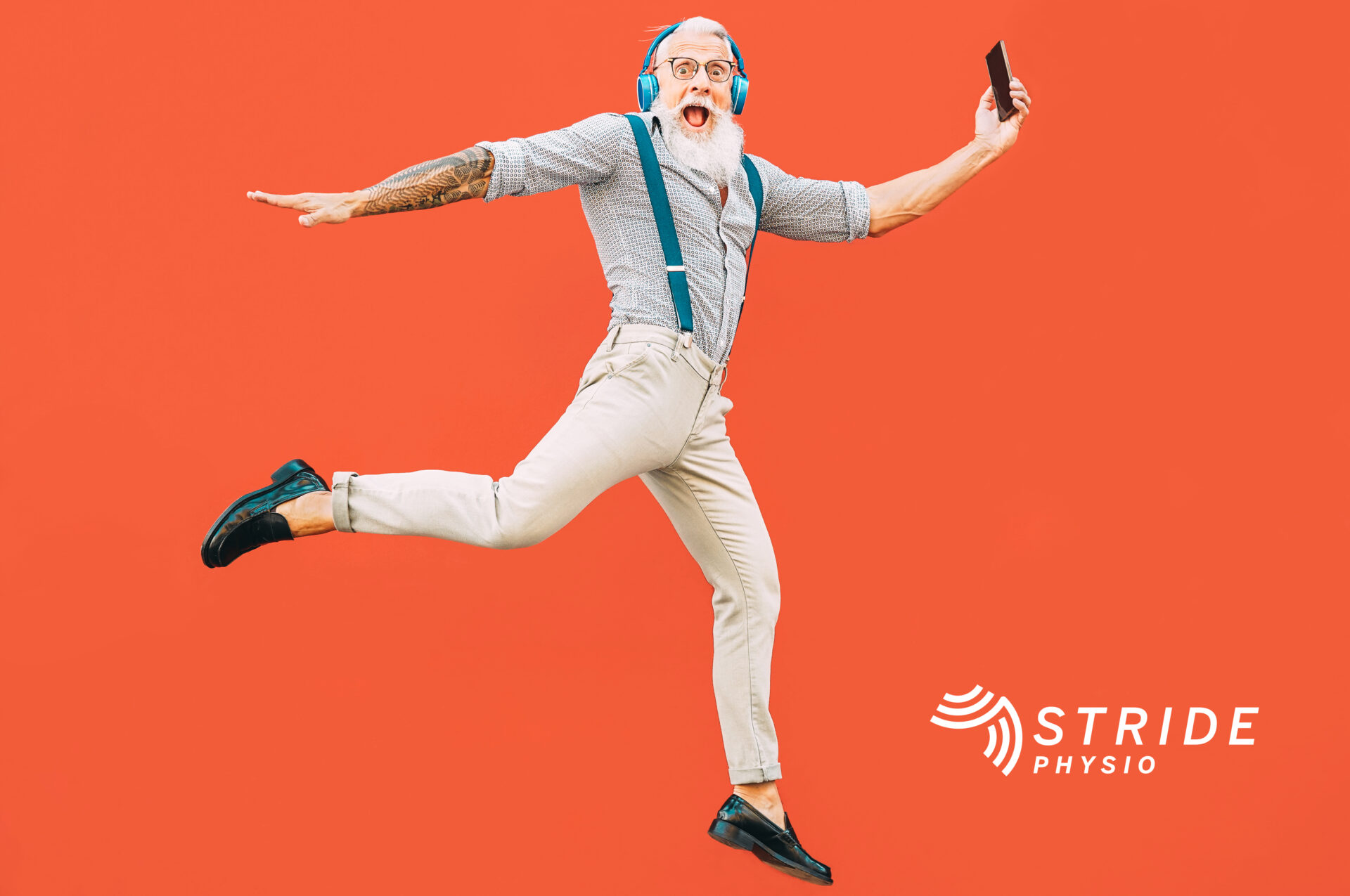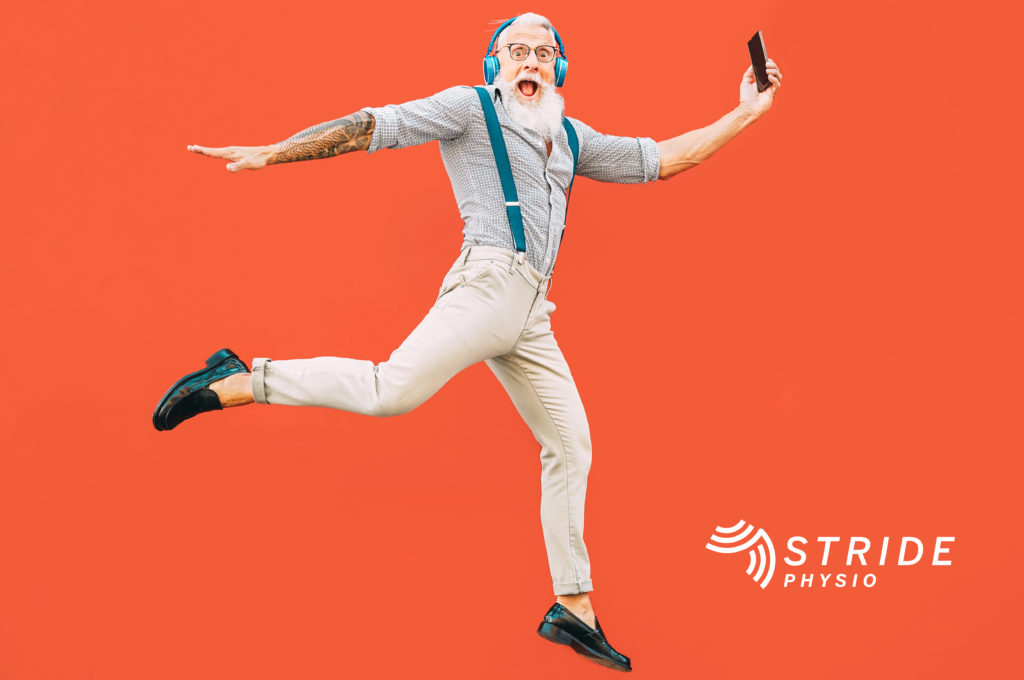 Happy News: Medicare approves Telehealth with Physical Therapists!
Updated May 1, 2020
It was a good day on April 30, 2020, when CMS announced that rehab therapy providers, including PTs, OTs and SLPs, were added as eligible providers of telehealth services for the duration of the COVID-19 crisis.  This is retroactive to March 1, 2020.  This is great news for those on Medicare.  At Stride Physio, we held-off billing Medicare telehealth appointments with the faith that this would come through.  Although we had a policy of providing a discounted rate should CMS fail to include PTs with telehealth, we are grateful that the burden of payment is taken off the shoulders of those who could truly benefit from therapy at home.  Those on Medicare can rest assured that the out-of-pocket expense is limited to normal Medicare plan office visit co-pays and deductibles.
Given the extension of Washington's stay at home orders until May 31, 2020, scheduling a telehealth appointment is one of the best ways to stay at home and stay healthy.  Call to make you appointments today: (206) 547-7445!
---
Governor Mandates that Insurance Cover Telehealth
Updated March 30, 2020
This exciting news means that you can continue your physical therapy at Stride Physio during the COVID-19 crisis via telehealth and not have to worry whether or not your health insurance will cover it.  Last Thursday, Governor Inslee mandated that healthcare providers who are in-network with insurance companies be paid for their services.  This means that those companies that denied coverage of telehealth in the past must include it now and must pay for these services.  If you were treated by a Stride PT via telehealth in the past few weeks and your insurance denied it, know that we will rebill and leverage this mandate. If you have delayed scheduling a telehealth appointment due to financial reasons, rest assured that your insurance is now required to pay for this service and we will bill accordingly.
The exception to the above mandate is Medicare (and likely some Med-advantage plans), which currently do not yet cover telehealth visits.  However, there is light that Medicare too may turn around, especially with your help.
The CARES Act, signed into law on March 27, 2020, gives broad waiver authority to the Secretary of the U.S. Department of Health and Human Services to loosen up restrictions on the types of providers who may provide and bill for telehealth services furnished to Medicare beneficiaries during the COVID-19 emergency period. However, the legislation does not require the Secretary to take such action.
Therefore, we at Stride ask you to download the (downloads as a Word doc) to urge CMS to include physical therapists and physical therapist assistants in the list of providers able to provide care to Medicare beneficiaries via telehealth during the COVID-19 public health emergency. [Submission instructions are at the top of the letter].
Stride Physio is truly committed to the health and safety of our community.  Because we believe that people with Medicare will ultimately be covered under telehealth, we are holding these bills for up to a month.  Should Medicare end up not covering telehealth, our clients will only have to pay for 50% of the charge.  Telehealth visits with your Stride Physio therapist provides you with the tools to stay active, fit and healthy in the safety of you own home, keeping you out of medical clinics and hospitals.
Schedule your telehealth appointment now!
---
Staying Open and Moving Forward During COVID-19
Updated March 23, 2020
During this collective experience of upheaval, uncertainty, and change, Stride has taken measures to continue your care so that you can move forward with strength, confidence and ease.  How you receive treatment may look different, but you will continue to receive outstanding care from our team of expert physical therapists during this crisis and beyond.  Our commitment to your health, wellbeing and safety, as well as our duty to step up to caring for society in this time of crisis, is our calling as healthcare workers.
Taking proactive health measures is an imperative during these times.  Continuing your health promoting practices and heeding the federal government recommendations supported by the CDC, is critical to ensure the health and safety of yourself and your community during the COVID-19 crisis.  Although physical therapy is often not "urgent", it plays an essential role in maintaining the vitality of the movement system.  Physical therapy is value added to the medical system, not taking needed resources away from those at the front lines of this crisis.  Staying connected with your physical therapist is a health promoting choice.  Stride physical therapists are here for you.
Moving forward, Stride physio offers physical therapy in the follow ways:
Telehealth appointments are for everyone who is..

In the high-risk category
Ill or has been ill in the past 7 days
Sheltering in place
Not compliant with the social/physical distancing recommendations

On-site appointments are for people who must have manual therapy and who do not fall into the above criteria
Outside appointments are available for those who do not fall into the above criteria, who want to maintain physical distancing, and who are working on improving their higher fitness activities such as hiking, running, weightlifting and cycling.
Know that if you are currently in care at Stride Physio, you will be able to work with your physical therapist on the telehealth platform.  We are grateful to say that all of our therapists continue to be available on this platform.  On-site therapists are limited during this crisis.
For those still unsure about adopting telehealth, here are a few advantages to consider:
You have the expertise of your therapist who can support you in your home environment
Working with your therapist in your home environment will better habituate you to actually exercising in your home
You do not have to take time to travel to your appointment
Your therapist can recruit your significant others to help with the manual therapy
Your therapist can actually see your home office and help you optimize the ergonomics
Your therapist can easily observe and correct your movement
Your therapist can demonstrate specific movements or exercises
Continuity of care and progressing your treatment plan
Achieving your movement and activity goals in the comfort of your own home
Supporting a small, woman owned business and therapists during this economic crisis
If you are currently in care at Stride Physio with upcoming appointments, we will be contacting you to verify your next appointment.  We are also taking new clients, so please tell your friends and family who may be in need of care for their neck, back, shoulder, elbows, hips, knees, ankle, feet, etc.
Best wishes staying safe, sane and healthy,
Susanne Michaud, DPT, OCS
Stride Physio Owner
---
Updated March 16, 2020
Stride Physio remains committed to your health and safety.  Our hearts go out to everyone who is personally affected by this virus and by the economic impact it is having on the lives of so many in our community.  As the COVID-19 situation and guidelines continues to rapidly evolve, we are adjusting our response at Stride to best ensure the safety of our clients and co-workers.
If you are in the high-risk group (over 60, immune compromised, pregnant, or have underlying health conditions), please consider doing a telehealth appointment with your practitioner instead.
If you are ill, have a fever, or having difficulties breathing do not come into the clinic. Please wait 72 hours after the fever has broken to come in.  In the interim, consider having a telehealth appointment with your physical therapist.
If you have been in contact with anyone suspected of or confirmed with having COVID-19, do not come in and self-quarantine. Keep moving with a telehealth appointment.
We continue to practice our elevated cleaning of all touched surfaces every hour using a bleach solution, with a deeper clean of the clinic 2x/week.
We ask everyone to wash their hands with soap and water before entering and after leaving the clinic. Therapists wash their hands with soap and water between each session. Hand sanitizers can be found throughout the clinic.
When coming to the clinic, please maintain 6 feet of distance between yourself and the other clients in the waiting room – this may require folks spill over into the gym or stay out in the 2nd floor entrance.
Manual therapy (i.e., use of different hands on techniques) will be limited, if at all performed. If it is deemed necessary for the treatment, then your therapist will wear gloves and a mask.
Thank you all for your understanding, your support and your best practices in reducing the spread of the coronavirus in our community.
---
Stride Physio's Response to COVID-19
Updated March 5, 2020
As the heart of our Stride Physio community, we want to assure you of our commitment to your health and well-being, and want to keep you updated on the measures we are taking at Stride to reduce the risk of transmission of the coronavirus. We are actively staying up to date with the latest guidelines from the Centers for Disease Control (CDC) on ways to reduce transmission, and for effective hygiene and disinfection. Currently, the CDC and World Health Organization (WHO) recommend we all maintain our daily routines, with added precautions for personal and public health. The latest from King County officials states that at-risk populations including the elderly, immunocompromised, people with underlying health conditions, and pregnant women should reduce contact with larger groups of people as much as possible. With these recommendations in mind, we want to ensure that you and your communities are staying as healthy as possible when you visit Stride, and would like to update you on our increased vigilance to mitigate exposure and spread within the clinic. Here is what we are doing:•    Our day to day cleaning procedures have been heightened in response to the CDC recommendations. Whereas in the past we used all natural methods of disinfection, we are now using a more potent disinfectant of diluted bleach on all surfaces that people touch. This includes the mat tables, floor mats, gym equipment, door handles, light switches, water dispenser, office equipment and front desk counter.•    We disinfect surfaces after each appointment and do a deeper clean at the end of the day.•    We are ending appointments a few minutes earlier in order to ensure that we are able to disinfect adequately.•    Communal spaces will be sanitized periodically throughout the day, with special care to reduce disruption of client activity and therapy.•    Therapists are washing their hands with soap and water after each appointment.•    If a Stride employee is even the slightest bit unwell, they will be staying home. If your therapist is ill, appointments will be rescheduled giving you as much notice as possible (we really appreciate your patience and understanding).•    We are in the process of introducing a telehealth option for appointments. These audio/video appointments are a way of receiving therapy in your home or office. If you are interested in finding out more information about this process, please call (206) 547-7445 or email admin@strideseattle.com. How you can help:•    If you are experiencing cold or flu symptoms, please call or email to cancel your appointment and stay home. We will waive all cancellation fees due to illness.•    Please wash your hands with soap and water, actively washing for at least 30 seconds (the length of singing happy birthday!).•    Hand sanitizer is available for use throughout the clinic.•    Avoid touching your face, cover your mouth when coughing, and sneeze with your elbow or a tissue.•    Please refrain from wearing a mask unless you are ill. These masks do not prevent healthy people from getting sick but they do help keep sick people from spreading the virus in their respiratory droplets.•      Boost your personal immunity: drink lots of fluids, get fresh air and daily exercise, manage your stress, and get plenty of sleep! We appreciate that it can seem difficult to balance between precaution and panic, and are grateful for the experts and public health workers who are continually educating and informing us and our practices about the status of this situation. At Stride we are confident that we can all do our part to keep our community healthy and moving well. Yours in health and wellness, Stride Physio Team
Helpful links
I have compiled some resources (though I have not watched or read them all in their entirety) that I hope are of value to you and those you serve, both at home and at the office. I am leaning a little more strongly on positive psychology resources to support our well-being, in the hopes that this provides some balance to the pressures and negativity I know you are likely facing, and trying to buffer against. I haven't been able to catch up with all of you recently, but would welcome a phone call any time!
If you would like to also stay up to date with the latest information, here are some additional resources to follow Coronavirus: King County Department of Public Health Washington State Department of Health CDC  •      If you or someone you know is in need of a job check this list: Critical Job Opportunities – COVID-19