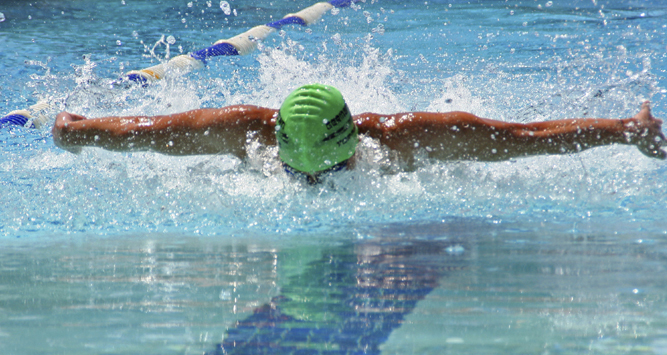 We are fully committed to providing you with the highest quality physical therapy and want to foster a lifelong patient/provider relationship regardless of your insurance coverage. Read our complete Financial Policy.
We now offer online billing! Once you receive your statement, click the "payment" button below to be taken to our secure payment portal. Enter the amount on your statement and follow the instructions to complete your payment. If you are paying a TeleHealth copay or self-pay, click the "payment" button and follow the same instructions to complete your payment.
Fees for Services
Cash pay physical therapy

Initial visit: $210.00 

60 minute follow up visit: $160.00 

45 minute follow up visit: $120.00

30 minute follow up visit: $80.00

15 minute telehealth check in: $40.00

Package of 6 visits (12-month expiration): $900.00 

Package of 12 visits (12-month expiration): $1,700.00
Specialty services fees and packages

Bike Fits 

Road and touring bikes, paid up front $350 (initial visit & 1 follow up)

Spin bike fits

House call fits: $250.00 (King County Only)

Couple's spin bike fit:  $350 (to fit two people during the same visit at one location)

Virtual/telehealth fits:  $150.00
Ergonomics for workplace and home offices

House call visit: $300.00 (King County Only)

Virtual home office set-up:  $200.00

Virtual follow-up session(s): $150.00
Custom orthotics:

Full service (evaluation, casting, fabrication, fitting, adjustments): $550.00

Most health insurance plans cover the cost of evaluation, casting and fitting but will not cover the fabrications of the devices themselves

Device only: $300.00 first pair, $200.00 additional pairs
Golf Well

Initial 

Biomechanical Analysis: $250.00

Follow-up golf visit: $180.00
Run Well 

Initial Video Gait Analysis and Run Assessment: $200.00

Follow-up progressive running program: $150.00

Follow-up progressive running program off site (track): $200.00 (King County Only)
Weight Lift Well 

$160.00 per session

Individual package of 6 sessions (12-month expiration): $810.00

Package of 12 sessions: (12-month expiration): $1500.00
Pelvic Floor Health

Per visit: $200 initial evaluation, $160 follow up
Health & Wellness Coaching

Annual wellness review: $175.00

Follow up wellness plan: $150.00

3 month package (6 sessions total): $825.00

6 month package (12 sessions total) $1600.00
Return to Sports Screen

$150.00 per 45-minute visit
Blood Flow Restriction

$75.00 per 30-minute visit
Myofascial decompression (cupping) 

$75.00 per 30-minute visit
Health Insurance Billing
Because we know how frustrating and confusing insurance can be, our customer support team at Stride Physio is here to help you navigate this process with ease.  Here's how billing works:
Stride will look up your insurance plan, verify your benefit and explain it to you so that you can have a general understanding of your financial obligations prior to the start of treatment.

For each date of service, Stride will collect your co-pay

 at the time of service if applicable and apply it to your account.

Stride then files a claim to your insurance. In turn, your insurance will process this within 45 days (unless other information is required) and will let both you and Stride know what you are financially responsible for in their "explanation of benefits", (this includes your co-pay, deductible and/or co-insurance)

.

Stride will send you an invoice for the remainder you may owe which will be due within 30 days of receipt and you can either pay online, in person, over the phone, via text, or through the mail. Invoices are sent around the beginning of each month, via email from

jennifer@strideseattle.com

so be sure to add this to your contacts list so it does not get lost in spam. If there is no payment received in 30 days an invoice may be mailed to the address we have on file along with a follow up past due text message. If you have any questions about your bill, please call us at (206) 547-7445 or email

jennifer@strideseattle.com

.  
       When you are ready for us to check benefits please call our front desk at (206) 547-7445 or email admin@strideseattle.com . To look up your insurance benefits you will need to provide the following information: name of plan, member ID, and the name and birth date of the plan subscriber.
In-Network Plans
These are the plans that Stride Physio is contracted with and is considered a preferred provider for.  These plans set the amount that we get paid.  You in turn are responsible for paying for your contracted out of pocket expenses, which include the deductible, co-pays and/or co-insurance*.  
Regence (PPO, Boeing, FEP, UMP, Group Administrators)

Regence Medicare Advantage

Aetna

Aetna Medicare Advantage

Kaiser PPO

LifeWise

First Choice

Cigna

Premera Blue Cross

Premera Medicare Advantage

Medicare

Auto accident claims (no 3

rd

party)

Labor and Industries
Out of network plans
Many insurance companies will reimburse even if Stride is not contracted with them.  However, this means that the out-of-pocket cost to you may be higher.  
United Health Care (non-HMO plans)

Some HMO plan (Kaiser)

Veterans Affairs – Tricare (requires referral and prior authorization)
Flexible spending plans
Physical therapy is a service covered by HSA (health savings account) or FSA (flexible spending account) plans.
Plans not accepted
Unfortunately, some plans do not allow small businesses like Stride to participate and some plans pay so little that they do not cover our costs. However, this should not be a barrier to you getting good care.  Research is clear that getting physical therapy early saves time, money and unnecessary treatment down the road, including MRIs, medications and surgeries.  Don't let insurance interfere with your good health.  Stride will work with you via flexible repayment options, HSA plans and shorter or less frequent visits to make sure you get the care you need. Below are plans we can not accept:
Apple Health

Medicaid

Molina

All Affordable Care Act (ACA) plans
Understanding Health Insurance
Health insurance can be used for physical therapy services that are deemed medically necessary

.

    

Washington is a "direct access" state, which means you can go directly to a physical therapist without the need of a prescription or referral from another provider.  However, each insurance carrier has its own rules and may require a current prescription, referral or prior authorization

.

  Stride will identify whether or not your plan requires this and if so, may ask for more information from you.
Insurance Demystification
Understanding insurance and the real cost of health care is often confusing and frustrating.  At Stride Physio, we want to be as transparent and clear around what we charge for our services and what you see on your bill.  The more you understand how insurance works and how providers bill for their work the more empowered you can be in making choices around your care.  We believe the services we provide are of high value at a low cost in both the short and long run. Physical therapy keeps you out of pain, reduces your reliance on medications, prevents the need for and/or improves the outcome of surgeries, minimizes lost days at work and staves off long term disability. Don't let insurance be the barrier to you getting the best care for your movement system.
Billing Insurance

: 

The amount an insurance plan will pay or release to the patient

per visit

averages

around $130 for follow ups and $230 for initial evaluations but can fluctuate depending on CPT codes billed. CPT codes are numbers (i.e 97112, 97140) that define what service was provided for the insurance company to process accordingly.  Stride Physio bills the same rate for each CPT code to all insurance companies.  Since we are a small business, the insurance plan sets the rate of pay, giving us little to no room to negotiate.  As providers, we bill for the type of service using "CPT codes" and the time it took for that service using "Units". One unit is between 8-22 minutes of time spent.  Currently the charge for an initial evaluation is $180.  All other skilled services are billed at $60.00 to $80.00 per unit.  What this means is that the

average

amount Stride bills for the initial evaluation (first visit) for an hour of service is $480.00. The

average

amount Stride bills for follow up visits for an hour of service is $300. These amounts can fluctuate depending on the CPT codes billed. This is not the amount we will get reimbursed or a patient will be responsible for. Per our contract with each insurance company they decide the amount to pay per unit and CPT code billed. This is the "adjusted" rate or "allowable" you will see on your Explanation of Benefits (EOB) from your insurance carrier. For our level of education as Doctors of Physical Therapy, this remains one of the lowest reimbursement rates in all of healthcare.  
Self pay rates

:  Because of contractual language with insurance providers, we cannot charge a different rate to people who pay out of pocket versus those who pay with insurance for the same services (despite insurers paying substantially lower than what we charge).  However, we can give a discounted rate if you pay out of pocket the day of the service because we are not contracted with your insurance or your insurance deems your visit not medically necessary. See self pay rates above.
Understanding your bill

:  Most insurance policies have deductibles, co-pays and co-insurance (see below for these definitions).  You will get an EOB from your insurance carrier, which is NOT a bill.  You will then get an invoice from Stride Physio for any amounts owing for deductible, co-pay or co-insurance.  In general, Stride asks that you pay your co-pays at each date of service.  Should you not understand or agree with the bill we sent, we are more than happy to go over it with you for further clarification.
Glossary of health insurance terms
Deductible

: this is a set amount that each individual must pay before their insurance benefit will start covering the cost of healthcare services.  For PT, if we bill your insurance $240.00 for your visit, and your insurance states the allowable (set rate by insurance company) amount is $120.00, then you will pay $120.00 toward your deductible.  Once your contracted deductible is paid, then your insurance covers the bulk of the service and you cover the co-pay and/or any co-insurance which is going to be a percentage of the allowable on the visit.  Stride is happy to look up your plan for you to find out your particular deductible.
Co-pay

: this is a set amount you are required to pay every time you have an appointment with your provider.  Many plans consider physical therapy a "specialty" service so they require you to pay a higher amount.  Stride asks that you pay your co-pay on the day of your appointment.
Co-insurance:

once you have paid your deductible, many insurers require that you pay a percentage of the service amount, up to a set maximum out-of-pocket amount.  For example, if you have 20% coinsurance on an adjusted bill of $120.00, and your deductible is met, Stride will bill you a total of $24 for coinsurance.
Visit Limit: 

Most insurance plans have a set number of visits for all "rehab" services, including physical therapy, chiropractic, occupational therapy and massage therapy.  Once you have reached the visit limit number, then all future visits will have to be paid in full by the client.
Prior authorizations

: Many plans now require a separate authorization process in order for you to receive services.  These prior authorizations have an expiration date and/or a visit limit.  These authorizations pre-determine the amount of care you can receive, regardless of the stated number of visits (or dollar amount) in your plan. 
Medically necessary

:  This term is used to either accept or deny an insurance claim billed by a provider. It is defined as healthcare services and supplies that are justifiably reasonable, necessary and/or appropriate to diagnose or treat an illness, injury, disease or its symptoms.  Your practitioner AND your insurance provider determine what is medically necessary.  If you are denied coverage based on lack of medical necessity, your therapist at Stride will appeal this if that does not comport with our clinical judgment. 
HMO

: This is a term for health maintenance organization.  These plans keep their costs down by keeping all the work in house.  With many of these plans you can still see a provider out of their network, if you are willing to incur greater out of pocket expense.
PIP

: this stands for "personal injury protection" and is part of auto insurance coverage.  In the event of an auto accident, your auto policy will cover your medical bills, up to a specified dollar limit, if you chose to have PIP as part of your policy.  PIP claims require a referral for physical therapy. Once the PIP amount is used up, then the claim becomes "3

rd

party. 

Stride does not accept 3rd party claims

.  However, once the PIP is used up you are able to use your health insurance for further services needed and/or pay self pay.
L & I: Labor and Industry claims is employer insurance for on-the-job injuries.  These claims require referral from another provider in order to receive physical therapy.  You will also be asked to provide a claim number, the date of the injury and a case manager name and number.