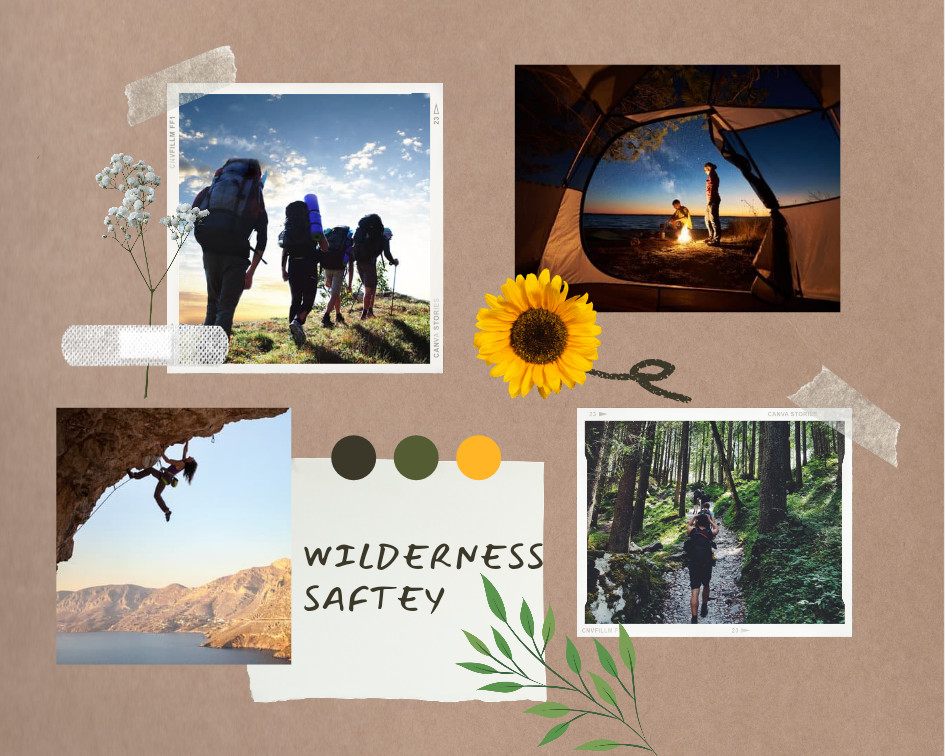 By Kaitlyn McNally
The Pacific Northwest is a great place to be if you love the outdoors. Whether you are at a beginner or advanced level, there are so many places for you to get out and connect with nature. When it comes to the wilderness, it's incredibly important to be prepared for anything and have the basics of first aid down at the very least. In this article, we are going to list some wilderness safety tips and resources for your adventuring needs. 
Tips: 
The buddy system: This is a concept that most of us are familiar with and have been using since childhood. Bring a friend, family member, or even someone new with you (make sure you're getting good vibes if they are new) on your adventures. It's safer to have someone there in case of an emergency situation and it's fun to share the experience with another human. 
Know your limits: If you are a beginner hiker, don't set out to climb a mountain that is better suited for someone more advanced. Do your research to learn about the best spots to go that are at your level. It's great to push yourself, but it's important to not overexert yourself! If you find you're having trouble making it through your outdoor activity, consider these things:
Take a break, it's okay to have a little rest

Have a snack, maybe you just need to re-energize yourself!

Drink some water, you could be dehydrated

Go a little slower, it's not a race!

If you see someone heading the opposite way, ask them what the level of difficulty is like the rest of the way. (Consider turning around if it sounds too difficult, and be proud of yourself for making it as far as you did!)
Come Prepared: There is a lot of preparation that goes into an outdoor adventure. Use this checklist to make sure you're set!
Bring supplies

First Aid

Sunscreen

Sunglasses

WATER

Snacks (dried fruit, trail mix, jerky)

Emergency supplies (as needed)

Get to know your environment

Check the weather and wear appropriate clothing 

Know what time sunrise and sunset are at

Learn about the plants and animals you might come across
Bringing a pet?: Pack the essentials for them too!
Tell a friend: or a family member who won't be with you where you are going and update them when you return.
Resources:
Books:
Wilderness Medicine: Beyond First Aid By William M Forgey

NOLS Wilderness Medicine By Tod Schimelpfenig

Pocket Guide to Outdoor Survival By Stan Bradshaw

Be Expert with Map and Compass By Bjorn Kjellstrom

Northwest Foraging: The Classic Guide to Edible Plants of the Pacific Northwest By Ben Oliel
Websites:
Courses:
Please consider these to be the tip of the iceberg of wilderness safety. If you plan to do a more serious adventure into the woods, make sure to do lots and lots of research. Stay safe and have fun!