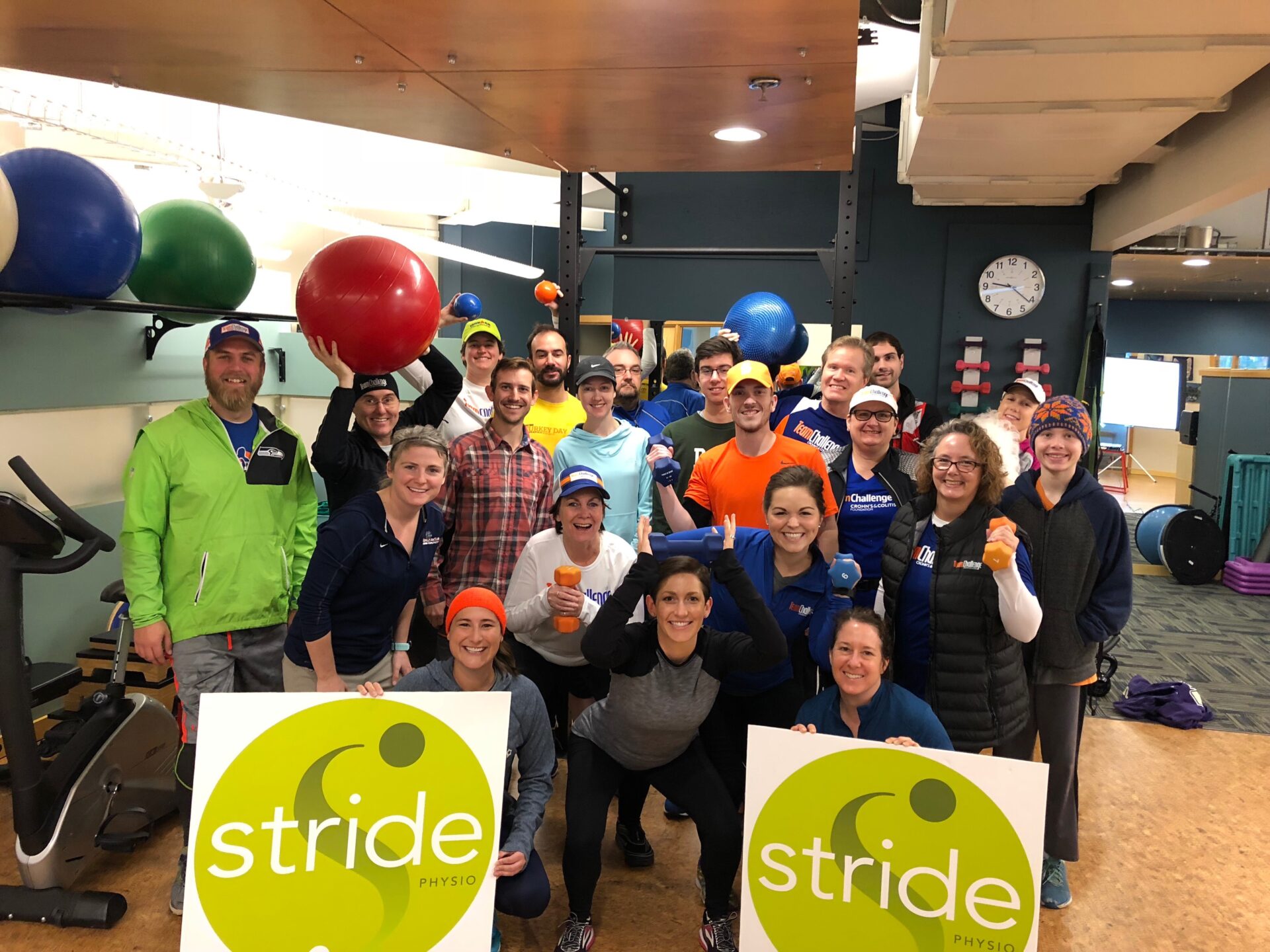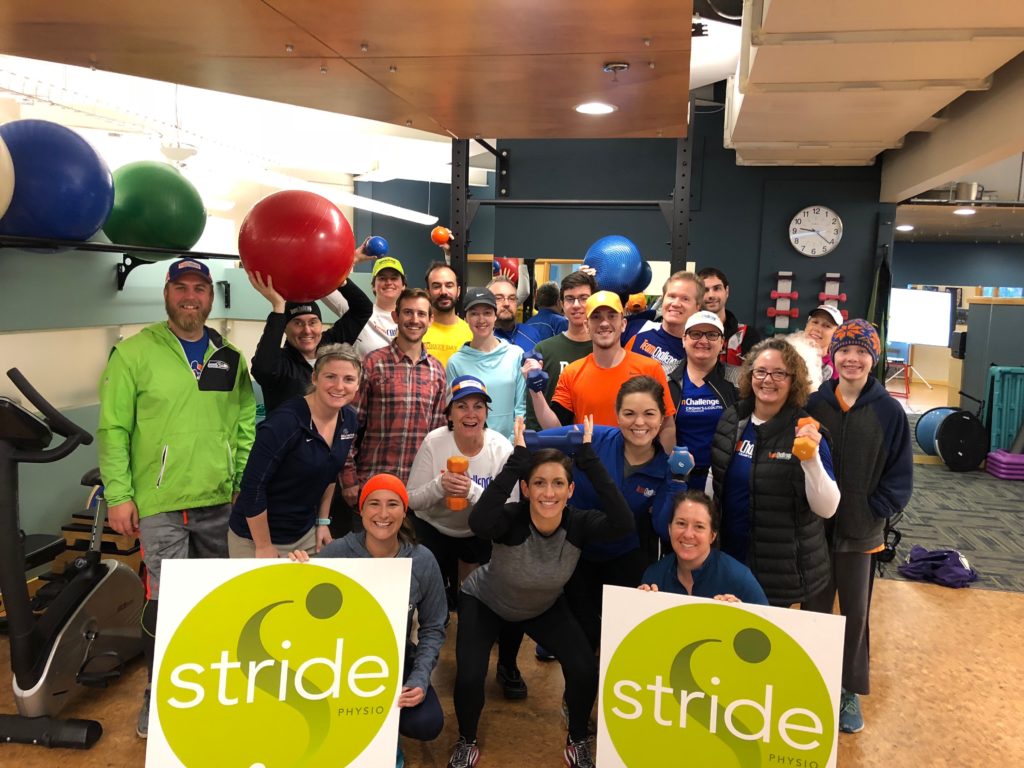 By Emily Thomas, DPT
On November 3rd, Stride had the honor of providing a running workshop for some members of Team Challenge Northwest of the Crohn's and Colitis Foundation! This group is training for half marathons in Maui and Austin in early 2019.
One of our running specialists, Emily Thomas DPT gave a presentation on the biomechanics of running and injury prevention for runners. We also discussed ways to pick out the best shoe for the person and delved into the debate on minimalist versus heavily cushioned and forefoot versus rearfoot foot strike shoes.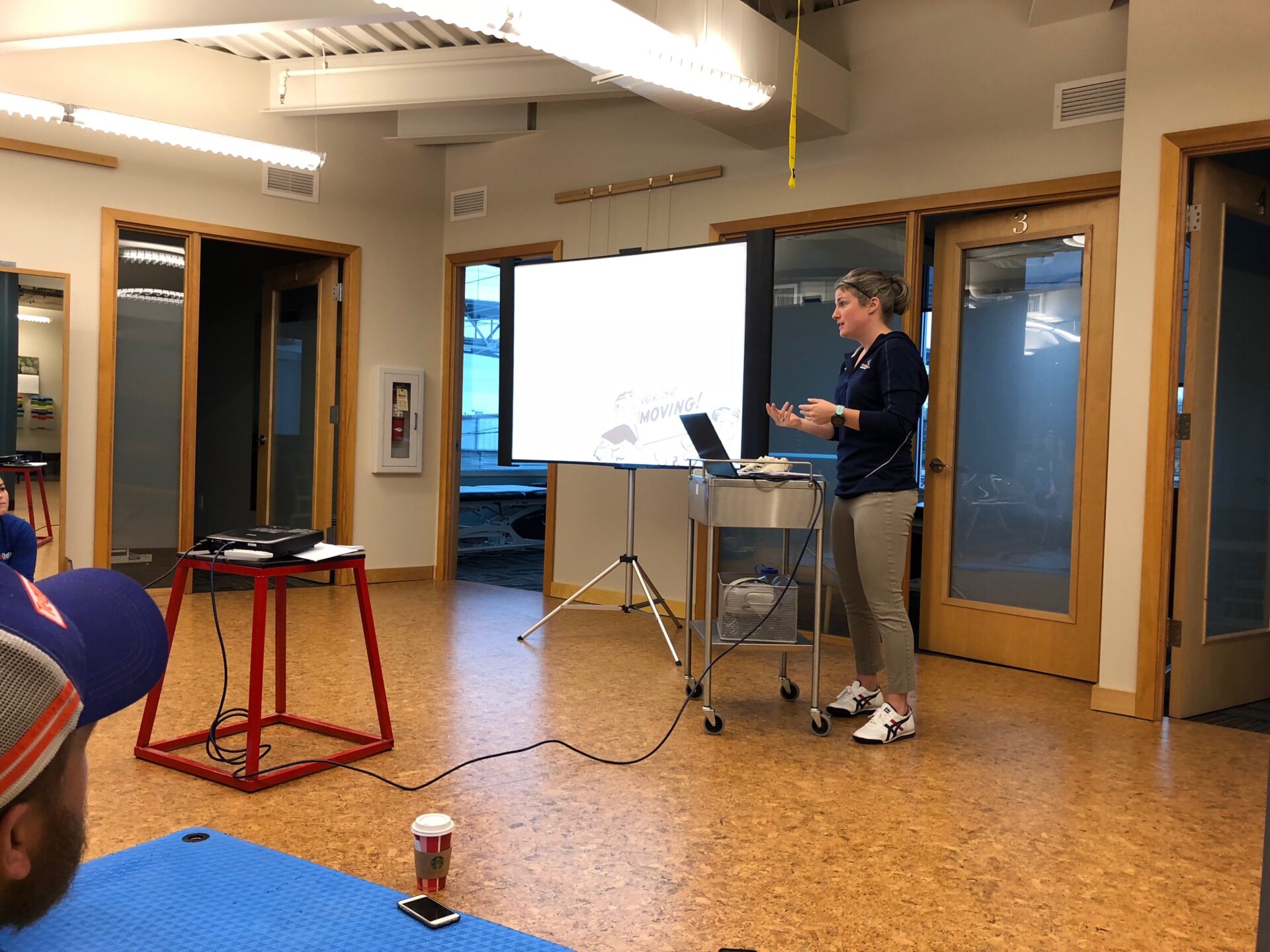 Following the presentation, Thomas and Scott McClave, DPT provided screenings of functional movements that have been shown to be highly indicative of strength, positioning, and mobility deficits in runners.
When asked about the event, Emily stated, "It's always awesome to have the opportunity to talk about one of your passions, and it was a special opportunity to work with a group that is running for the Crohn's and Colitis Foundation. As physical therapists, we often work with folks with pain and injury that can be invisible to others, and Crohn's and Colitis are no exception. It was an honor to spend some time with such a driven group and get involved in the community!"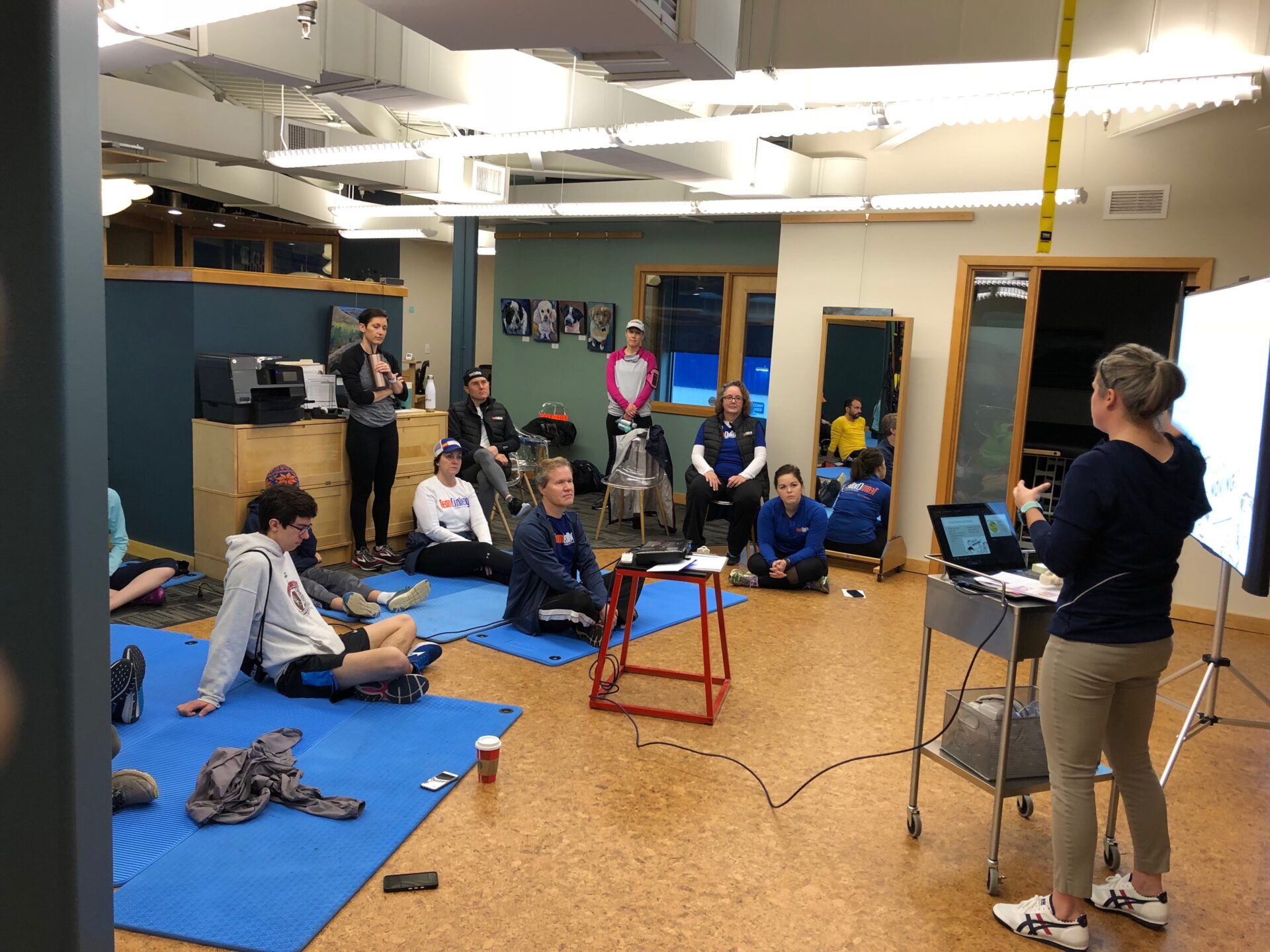 For more information on the team, visit: http://online.ccfa.org
Some key take aways from the day:
Biomechanics: Be sure to land underneath yourself when running and use your glutes.
Shoes: Choose your footwear wisely and be sure to break them in before race day.
Train Smart!: Slowly and steadily progress your mileage.
Race Day: Eyes up, spirits up! You did the work! The hay is in the barn!
Call a PT if you have any questions about your running mechanics and to address injury early!
If you are interested in joining a similar workshop in the future, please reach out to us at admin@stridephysio.com, as we are working to schedule more! Also, stay tuned for a 6 week strengthening and injury prevention course for runners. This course will consist of 1 hour sessions once a week at Stride after clinic hours with fellow runners, working on functional strength, mobility, and stability for the unique needs of each runner!