Stride Gift Certificates Available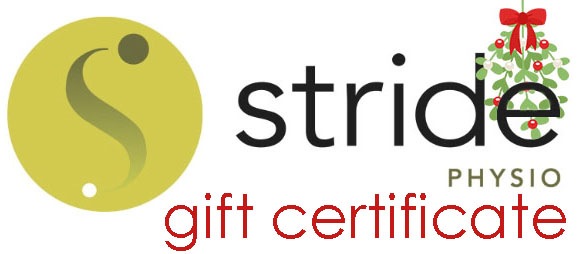 It's the giving season and if you're looking for the perfect gift for that active person in your life a gift certificate from Stride is it.  Here are some healthy gift pairings to consider:
With that new bike, also give them a bike fit with Scott McClave.
Slip into that new pair of running shoes a gift certificate for a running performance tune-up with Emily Thomas.
That new years resolution of getting fit goes perfectly with a healthy movement screen.
Ballroom dance classes go well with posture restoration treatments.
That new computer will look fabulous with an overall ergonomic set up.
A new pillow pairs well with a course of physical therapy for that aching neck (back, shoulder, hip, foot, etc).
To purchase a gift certificate or for more information call 206-547-7445 or write admin@strideseattle.com.  Wishing you joy in all your movements, your team at Stride Physio.