In Memoriam to Stride's First Therapy Dog – Picasso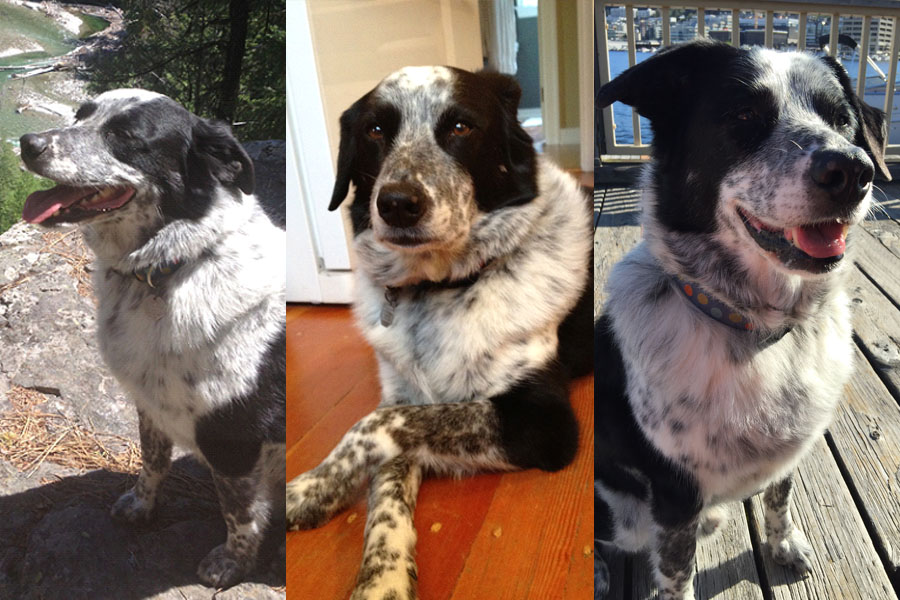 Picasso, faithful companion to Stride's owner Susanne Michaud, passed away on October 8, 2018, after 16.5 years on this earth.  He came to work most days, where he greeted clients, ushered them into their appointments and eased their worries. Here is Susanne's homage to her dear companion:
My dogs' paws smell of straw when he drifts into sleep, when he dreams of chasing seagulls on the beach, running 35 mph, full outstretched limbs flying across sand, erased by surf, just out of reach of bite but close enough for bark.  Picasso "Manchego" the dog with the furled and curled tail; with dots and spots and a mane of a king. Our dog of perfection, of naughtiness, of sneakiness, of moany-groany happiness.  My dog, our dog, everyone's dog of soft snuggles, of companion walks, of eyes of knowing.  Oh, those eyes so brown with their under whites…  My dog, who feared not the sog of the rain, happy to run by my side no matter the weather.  My dog the saint, who waits at my feet under my desk as I work.  Death has taken him, but not before he ate 2 steak meals and a block of cheese.  Farewell our sweet angel.  You will be forever loved.