Stride Physio's Lease Expansion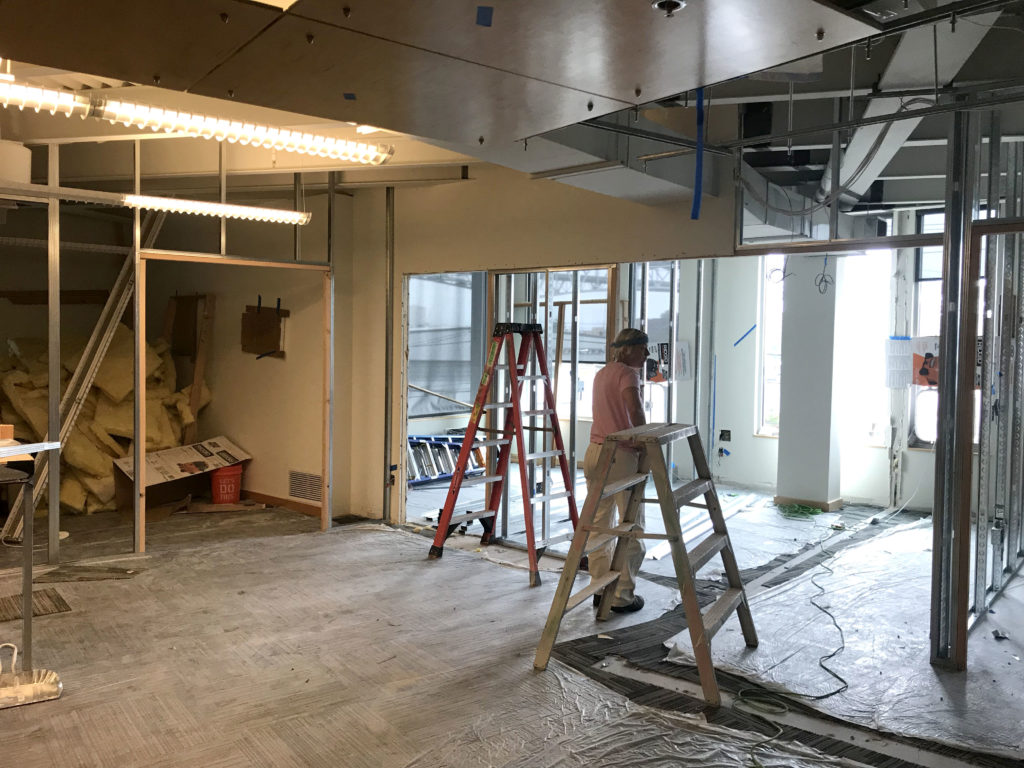 By Susanne Michaud, DPT, OCS
We are now 6 weeks into the construction of the Stride clinic expansion and it's coming along swimmingly. The wall between the adjoining offices came down and new treatment rooms went up. We are gaining more private treatment rooms that overlook Lake Union and a significantly larger movement space.  We chose cork for the movement space flooring so that we can all have more hop in our steps and we are gaining a new weightlifting rack.
We've had the great fortune to work with top-notch contractors.  I want to give a big shout out to Mike Piccione at Shore Electric and all the framing/dry-walling guys at Seattle Mudworx who have not only come in to do the work at odd hours, but who's work is thorough, quality and timely.  Also I have deep gratitude for our general and painting contractor, Juli Burkamper, who has kept our project ahead of schedule and under budget thus far.  All these folks are highly ethical, true to their word and downright easy to have around.  I highly recommend all of them to anyone looking for highly skilled trades-people.
With this much new space we will be able to realize our dream of holding classes, bringing in various health oriented courses for the community.  The first class is scheduled for mid-September for pelvic floor physical therapists, taught by Kathe Wallace.  Stay tuned for upcoming yoga, running and fitness classes.  Thank you all for your patience during the creation (aka dust) phase.