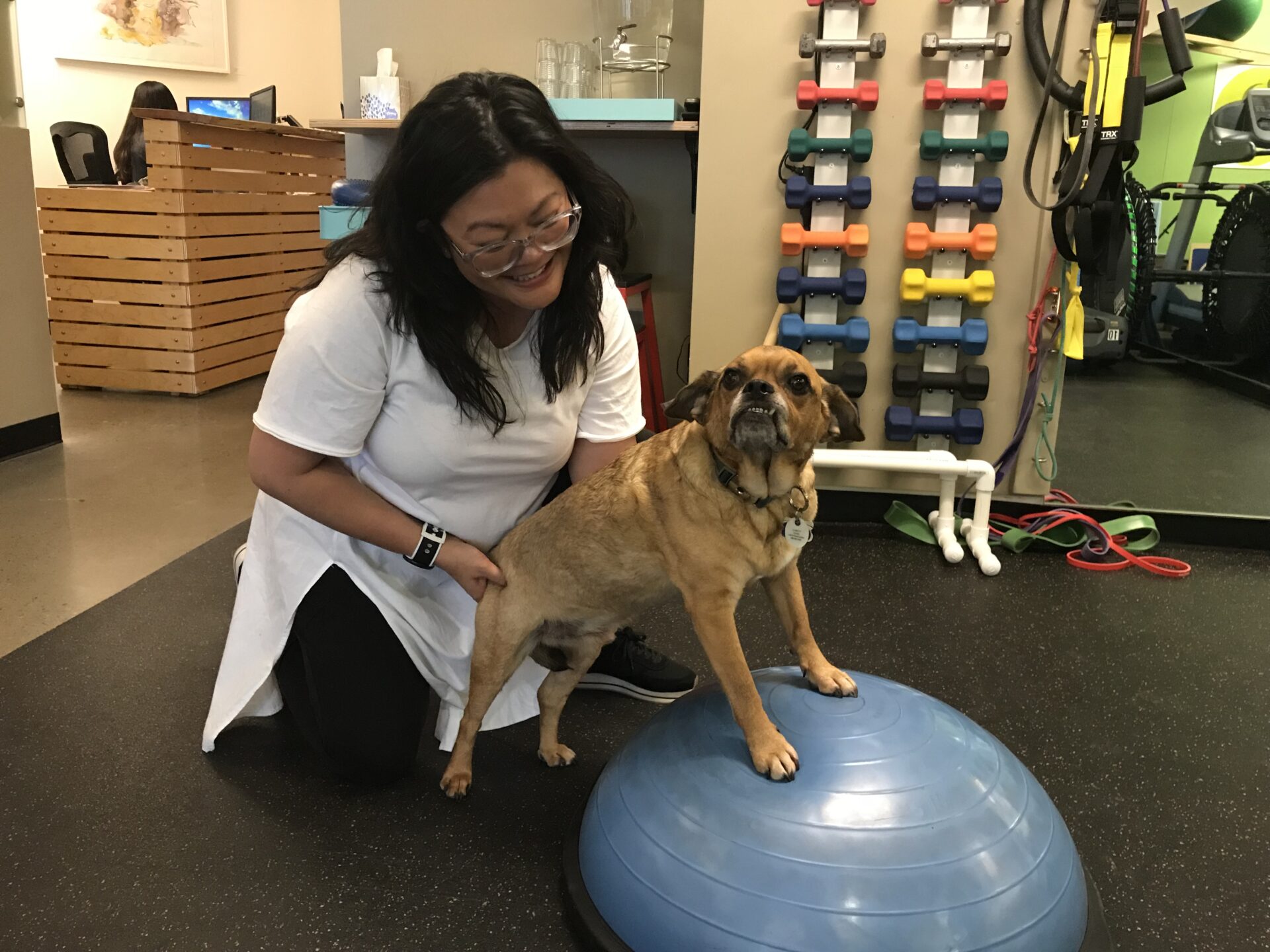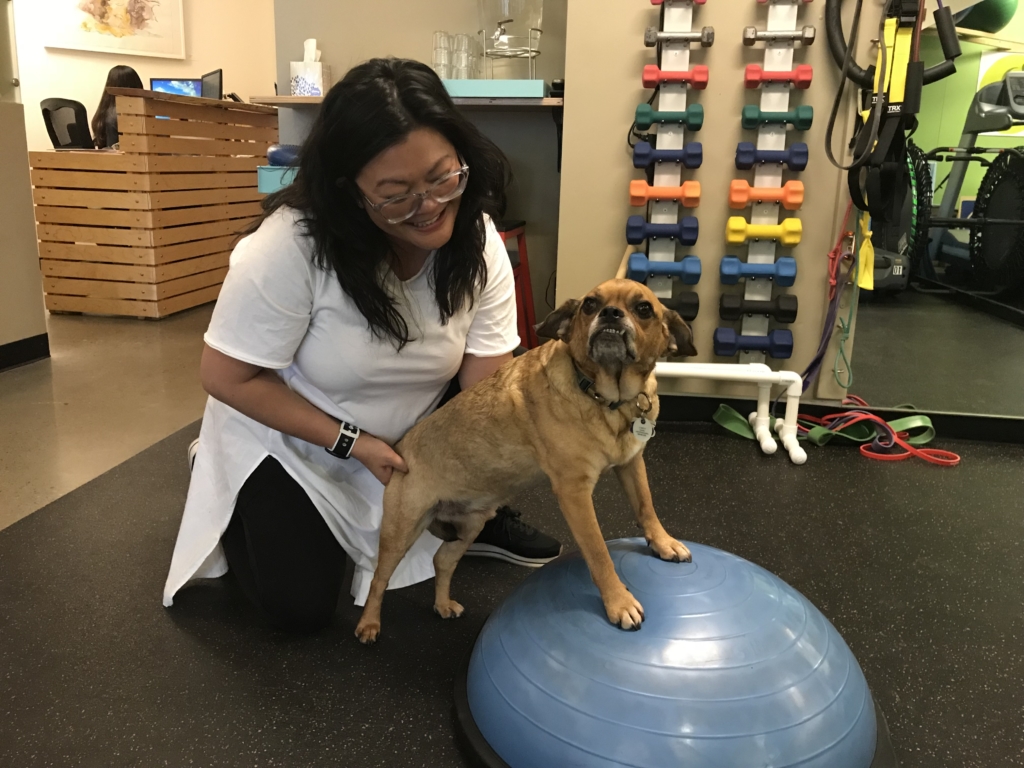 Stride Physical Therapist, Grace Lucuab (add link to her bio), dusted off her veterinary medicine past by recently attending the "Introduction to Canine Rehabilitation" 2-day course at Regis University in Denver, Colorado. The leaders of the Animal Rehabilitation Special Interest Group of the American Physical Therapy Association developed this course specifically for physical therapists and physical therapist assistants to begin practicing, or advancing their knowledge of canine rehabilitation.
The course included anatomy, biomechanics, and creating a specific plan of care based on the need of the pooch, whether it is orthopedic, neurologic, or a sporting issues. The lab consisted of an evaluation of the dog for behavioral, musculoskeletal, and neurological symptoms for differential diagnosing. The course advocated working with a veterinarian and/or sports team for a more efficient and progressive healing process.
At the course, Grace worked with Butter, a 5 year-old pit bull, who was rehabilitating both "knees". She had undergone a surgery similar to human ACL repairs, called a tibial plateau leveling osteotomy of the stifles (canine term for knees). Butter also has a piece of metal trapped in her right stifle that the veterinarian was unable to retrieve, so she has mild difficulty with jumping and running. Along with Physical Therapy, Butter was a huge cuddle bug, so Grace happily obliged her with belly rubs and treats.
When Grace returned from the course, she evaluated and treated one of Stride's staff dogs, Picasso, who had suffered a stroke last spring. She managed to alter his cross over gait pattern to a more aligned pattern in a matter of 20 minutes! Grace and Stride Physio are investigating how we can provide this wonderful service to more dogs in need in the future. Stay tuned.