Our Therapy Dogs
We are a dog-friendly clinic. If you are not comfortable around dogs or have dog allergies, please let us know in advance so we can treat you in a dog-free room. If your dog is potty trained and well socialized with other dogs and people, you are welcome to bring him/her to your appointment.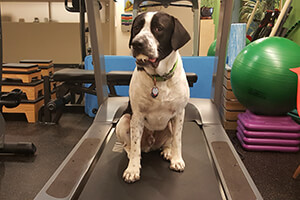 Ziggy is a young pup, rescued from Louisiana through the local agency, AARF. He is a pointer/hound mix and thrives on greeting people with his goofy grin and exuberant spirit.  He loves to play at any moment, and looks forward to meeting other dogs or humans any minute of the day.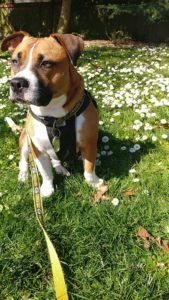 Beefcake is a 5 year old American Staffordshire Terrier and Basset Hound mix who likes to live a life of leisure. His hobbies include walks in the woods, squirrel watching, rolling in lush grass, and taking a good old fashioned afternoon snooze. Beefy enjoys meeting new people, but especially loves getting scratches in just the right place from old friends.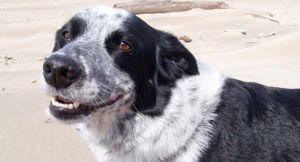 In memory of Stride's first therapy dog:
Picasso is a senior border collie mix (a.k.a. urban black and white). He loves to roll on carpet and receive daily belly massages. In his younger days, he could run up to 35 MPH after seagulls on the beach. He's easy to be around, and is gentle with all. Picasso's job is to lower peoples blood pressure and make them smile.