Our Therapy Dogs
We are a dog-friendly clinic. If you are not comfortable around dogs or have dog allergies, please let us know in advance so we can treat you in a dog-free room. If your dog is potty trained and well socialized with other dogs and people, you are welcome to bring him/her to your appointment.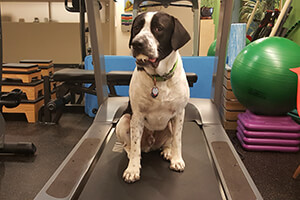 Ziggy is a young pup, rescued from Louisiana through the local agency, AARF. He is a pointer/hound mix and thrives on greeting people with his goofy grin and exuberant spirit.  He loves to play at any moment, and looks forward to meeting other dogs or humans any minute of the day.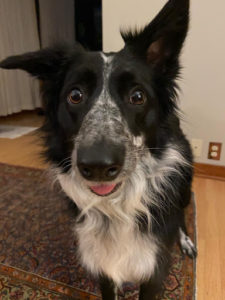 Poppy is a happy 3-year-old border collie who is regularly seen in the clinic crouching for
anyone to toss the ball. As a working breed, she takes her therapy duties seriously,
greeting clients with head hugs, down dogs and enticements to play. Poppy's other jobs
includes taking her people on walks and runs, swimming after sticks and licking plates
clean(ish).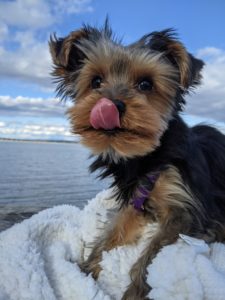 Banjo is a Yorkshire Terrier puppy who loves experiencing the world. His perfect day
involves hopping around like a bunny in the backyard while playing with leaves, then
coming inside for a snuggle session before taste-testing homemade treats. Banjo loves
making new friends and is sure to boost anyone's serotonin.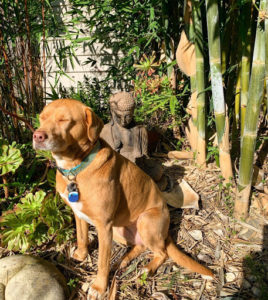 Stella is an older "Heinz 57" mutt turned therapy dog. She loves to greet clients with her hedgehog as a sign of affection, or anything she can find for a substitute. She lives for tennis balls, a sunny place to rest her head, and anything that resembles a treat. She earned the name "Miss Pickles" for her odd love of the snack. Stella enjoys time with her rambunctious sister Scout, running, hiking, and not entirely coordinated swims while fetching sticks. Her calm and gentle presence is sure to sooth and to bring a smile to your day!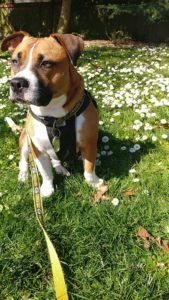 Beefcake is a 5 year old American Staffordshire Terrier and Basset Hound mix who likes to live a life of leisure. His hobbies include walks in the woods, squirrel watching, rolling in lush grass, and taking a good old fashioned afternoon snooze. Beefy enjoys meeting new people, but especially loves getting scratches in just the right place from old friends.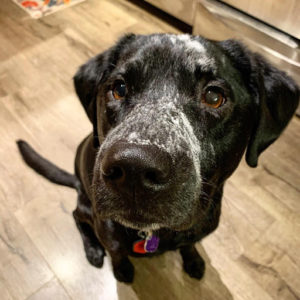 Scout, Stella's younger sister, is a youthful rescue pup who will claim your affections with her silliness, talkative "goose" grumbles, purple tongue and unbridled love of all people, animals, or strange inanimate objects. While she may be a bit too much energy to join clients in the clinic, she remains part of our virtual therapy team, regularly joining Elena's telehealth sessions!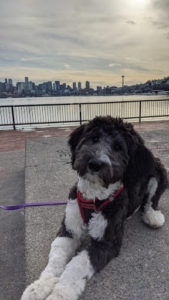 Kona is our newest black and white therapy dog in training. She is Borderdoodle –
Border Collie, Poodle mix, born in 2020 in Leavenworth, WA. While she is still growing
into her mature self, she has all the makings of a great therapy dog since she loves
meeting new people and dogs. Her extroverted personality has her meeting people on
romps in Seattle parks and adventures in the mountains.  Kona loves treats and is quick
to learn and perform tricks if snacks are involved.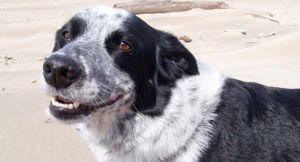 In memory of Stride's first therapy dog:
Picasso is a senior border collie mix (a.k.a. urban black and white). He loves to roll on carpet and receive daily belly massages. In his younger days, he could run up to 35 MPH after seagulls on the beach. He's easy to be around, and is gentle with all. Picasso's job is to lower peoples blood pressure and make them smile.