9 Medically-Approved Pilates Moves to Try at Home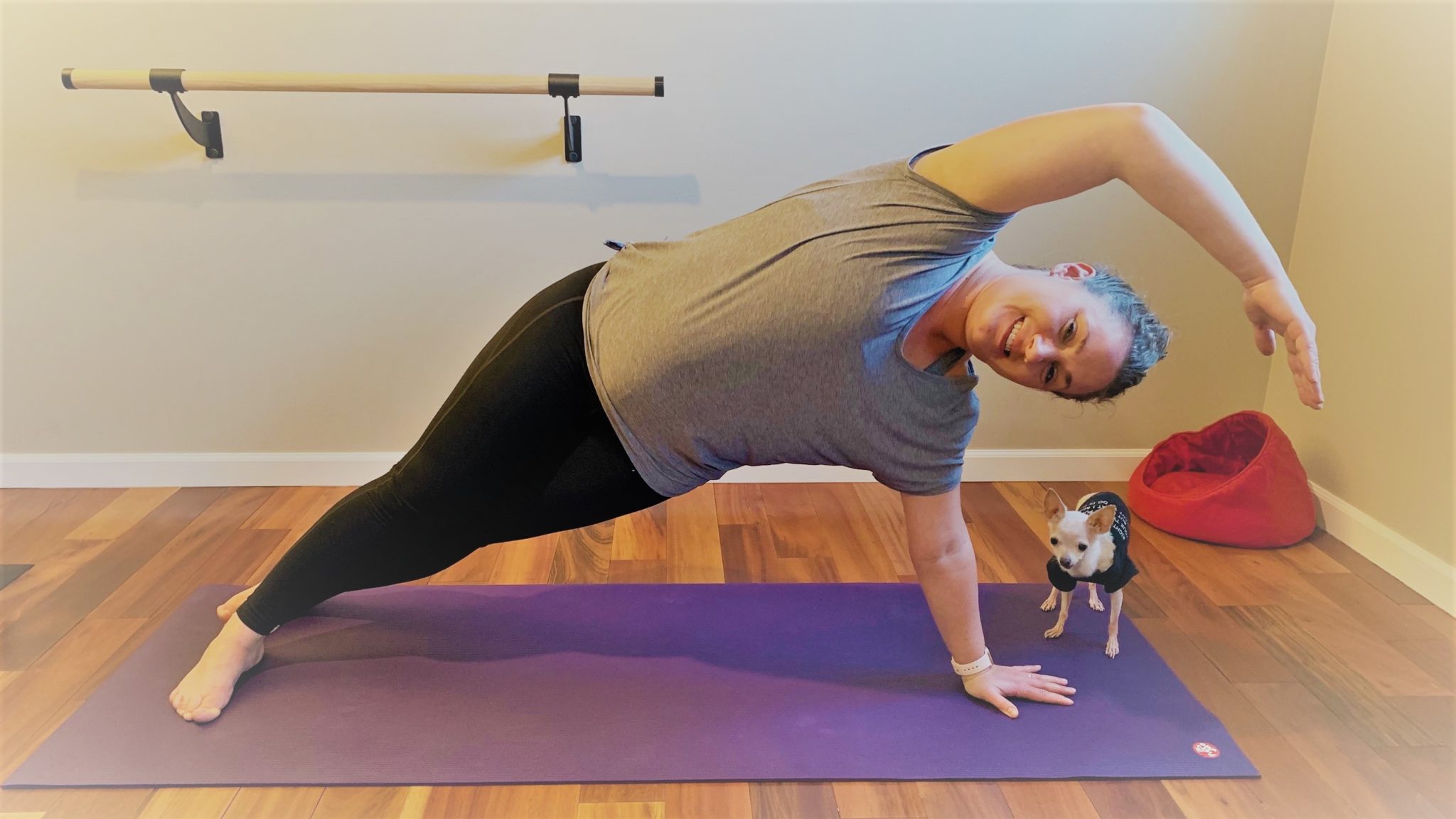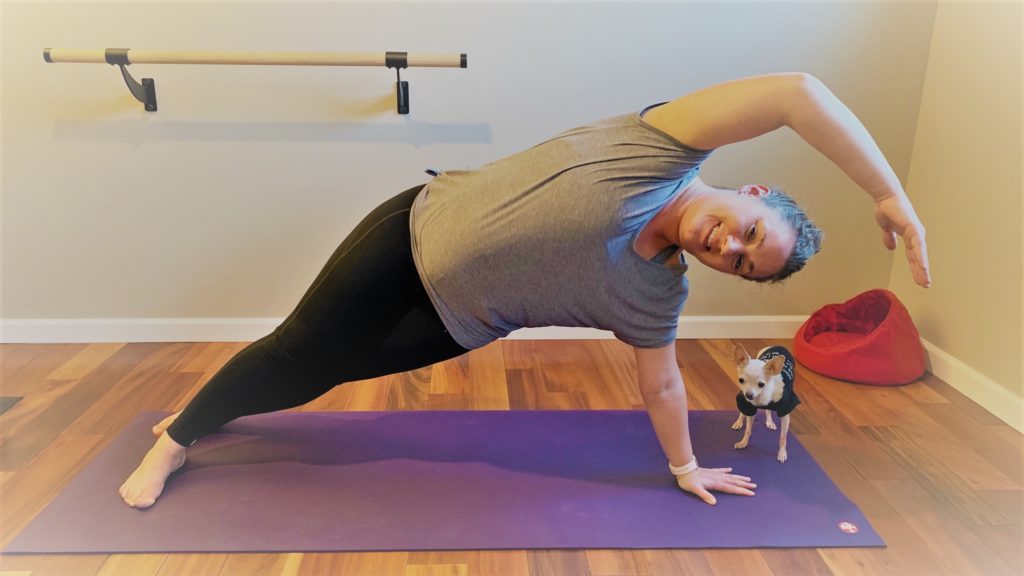 Gyms closed on you again?
Never fear! Keep your Pilates practice going strong with this essential at-home-friendly sequence created by clinician Heidi Marten!
Now that gyms are closed again, many people are wondering what they can do at home with minimal equipment and set-up. We mustn't underestimate how essential exercise is for both physical and mental health, in helping to sustain us during this difficult and more lonely time.
Enter Mat-based Pilates: a practice full of routines you can perform at home. If you are interested in a Pilates-based rehabilitation program, please check in with us at the Stride studio! Note: not all exercises are appropriate for all bodies, so please check with your physical therapist if you have any questions regarding how you should move your body.
Try some of my favorite Pilates-based exercises to get moving in the comfort of your home:
Starting with the obvious…
Breathing!
Why do I love it? It teaches me to breathe three-dimensionally through my ribs instead of using my accessory (neck!) breathing muscles.            
Start on all fours, Theraband, or exercise tubing wrapped around the back of your ribs, end held down with your hands. Inhale and feel the backs and sides of your ribs open into the band. Exhale, feel the ribs close. Repeat 5-10 breaths.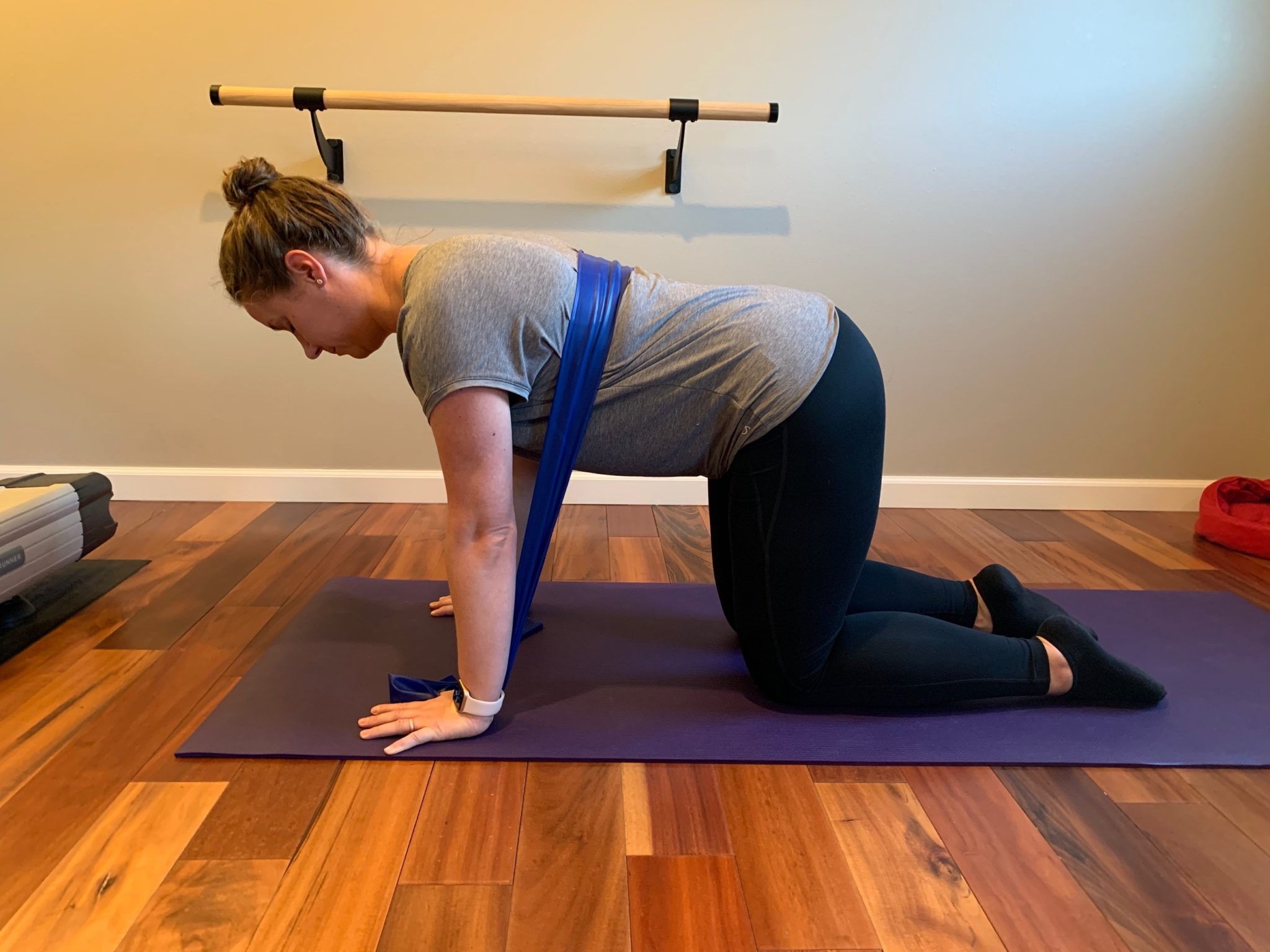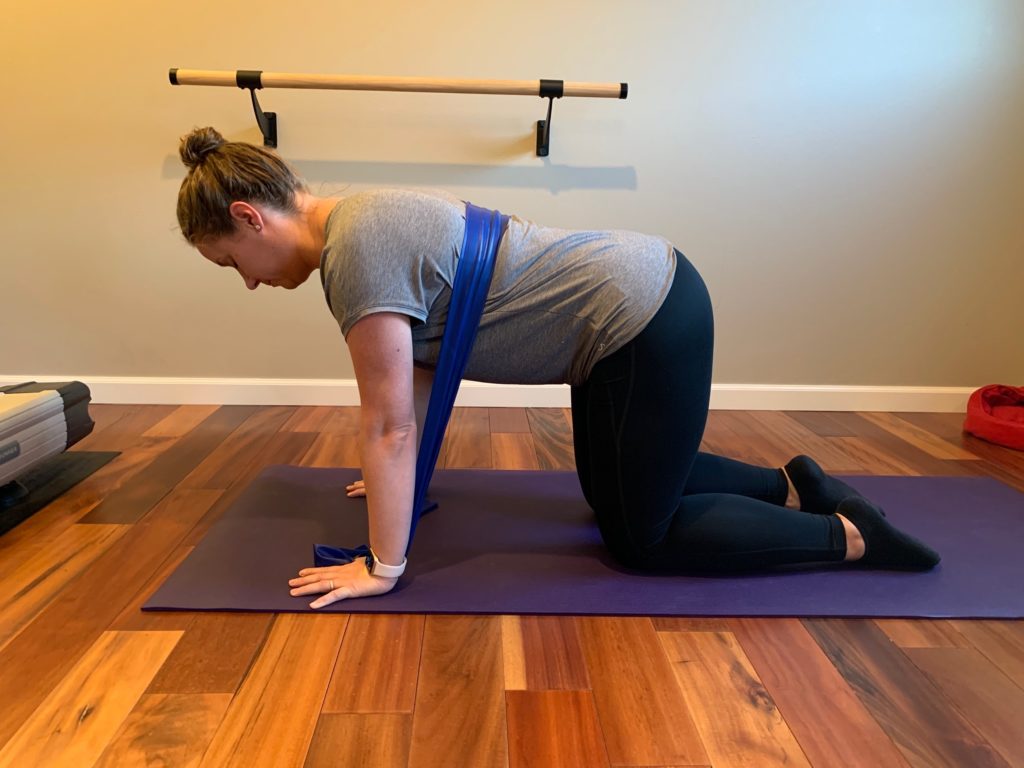 Cat/Cow
Why do I love it? Spinal mobility. It feels good.
Start on all fours. Inhale, extend your spine, shine your sternum forward. Exhale, return through neutral, tuck your tail, press through your hands to round your spine. Repeat 8 times.
Bird Dog
Why do I love it? Strengthening abdominals, multifidi (muscles along spine), low traps, serratus, glute medius and maximus and hamstrings. Working on anti-rotation.
Start on all fours. Bring your bellybutton towards your spine, contracting your abdominals. Exhale, reach your right arm forward and your left leg back.
Try not to rotate your pelvis, shift too much side to side, or extend (arch) through your back. Complete ~6-8 repetitions.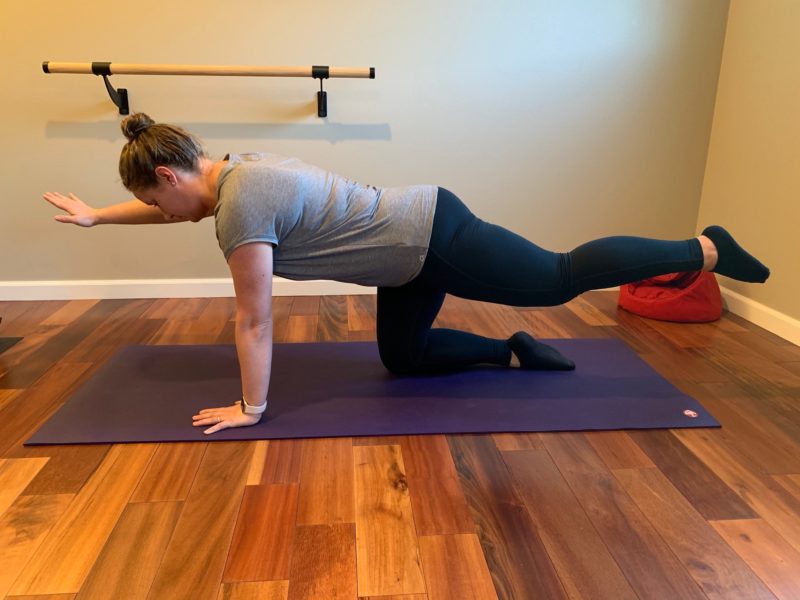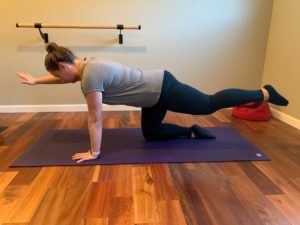 Abdominal March
Why do I love it? Ab strengthening and differentiating the movement of my legs from my pelvis and back.
Lie supine, pillow under your head if you need, arms relaxed by your side. Bring your bellybutton towards your spine, contracting your abdominals gently.
Exhale, lift right leg up to tabletop, inhale stay, exhale left leg to table top without allowing the pelvis to rotate or tip side to side or forward and back. Exhale, lower right leg, inhale stay, exhale lower left leg.
Repeat with left leg in the lead. Repeat for ~10 reps.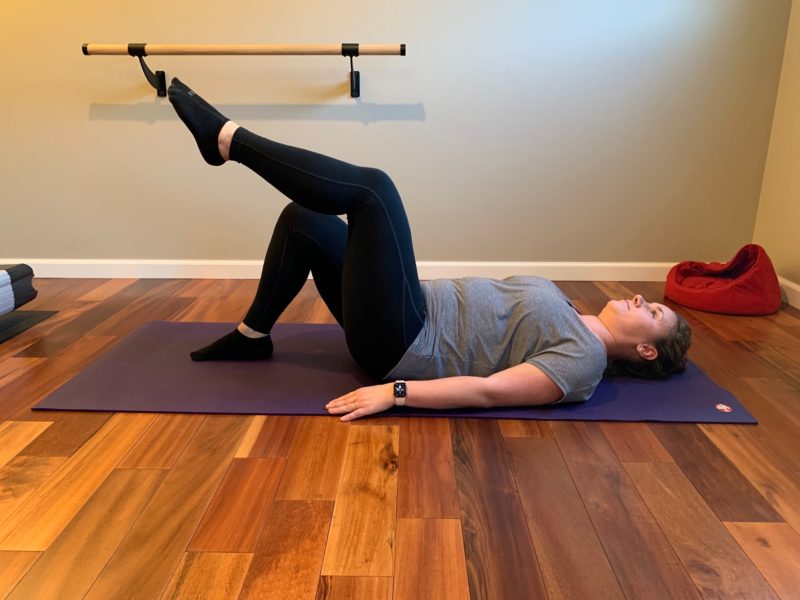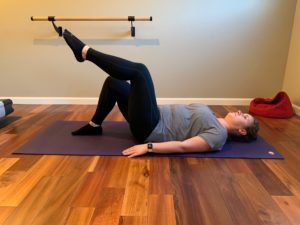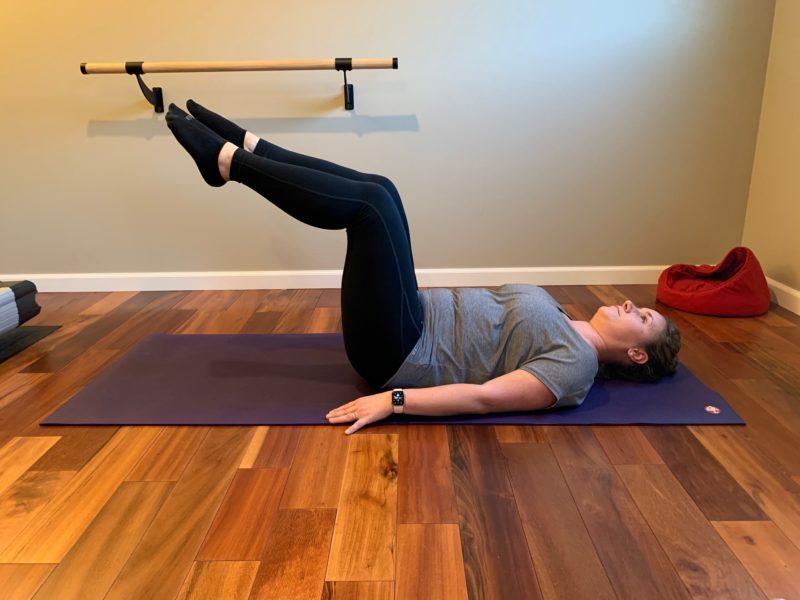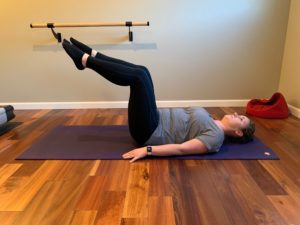 Bridges
Why do I love it? Serious glute and hamstring work! Anti-rotation stability.
Start lying on your back, knees bent, feet flat on the floor about pelvis width apart. Exhale, gently contract your abdominals, bringing bellybutton toward spine.
On your next exhale, press your feet into the floor to raise your pelvis. Try not to arch your back. Inhale, stay. Exhale, sit back down.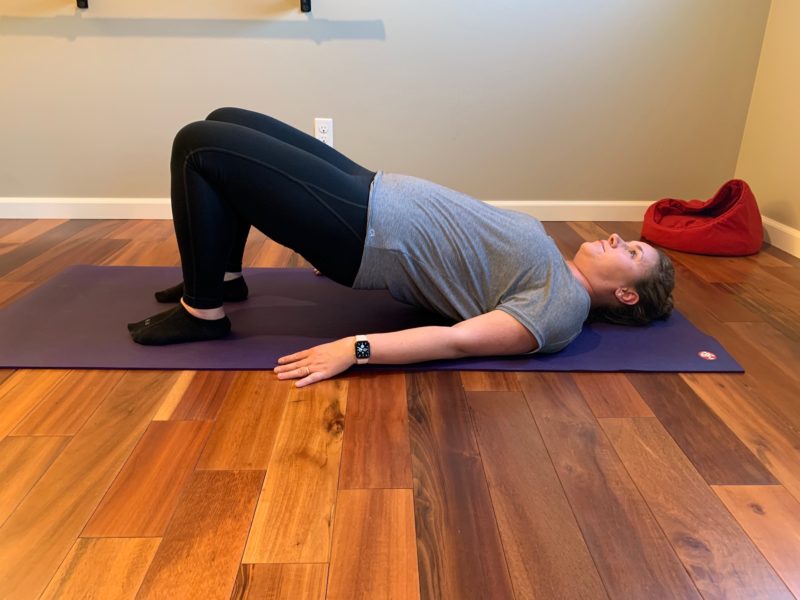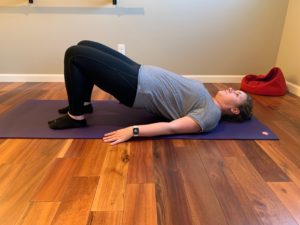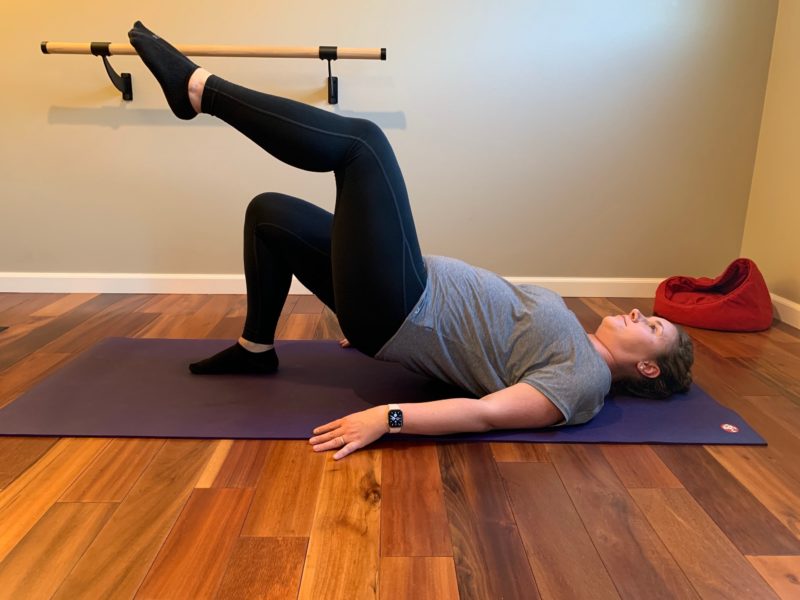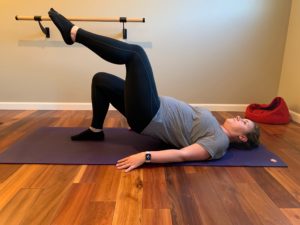 To make this exercise harder, once in bridge, exhale and lift your right leg to the ceiling, inhale, open it out toward the side, exhale, back to center, place foot down, and repeat other side.
Another option for making this exercise harder is to place a solid ball, such as a medicine ball, basketball, or soccer ball under your left foot, come into the bridge, and then exhale, raise the right foot up. Inhale, lower foot down, and repeat x10 and then complete on the other side. This gives you a wobbly surface to balance on.
Control Front Prep
Why do I love this? Great work for your shoulder stabilizers and abs.
Find an all-fours position. Puff up the space between your shoulder blades and knit your ribs together as though you are wearing a tight vest and do not want the buttons to pop off the front of it. Abs are contracted. Exhale, lift your knees to barely hover over the floor.
Inhale, stay. Exhale, lift your right foot off the floor, inhale lower. Exhale, repeat other side. Complete ~8 reps.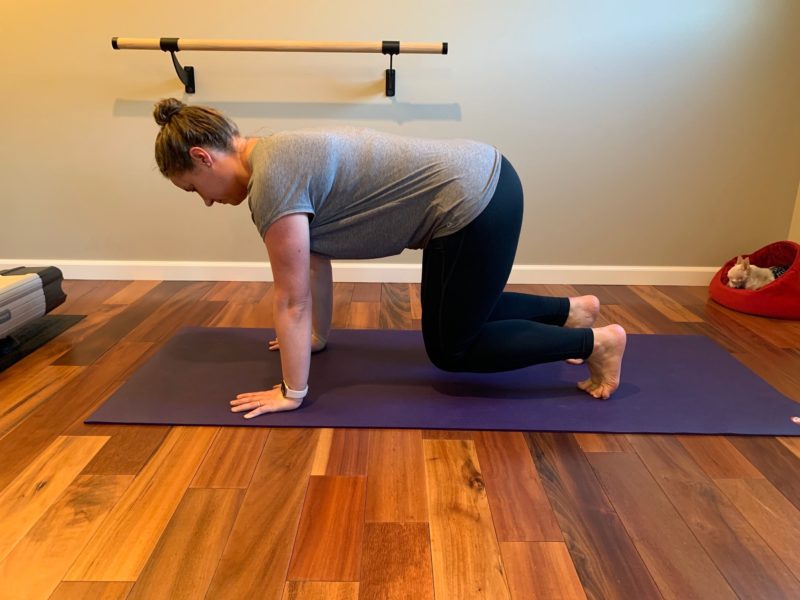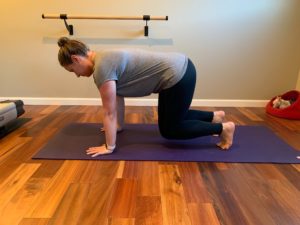 Sidebend
Why do I love this? Great abdominal and shoulder work.
Start as shown in the picture. Exhale, lift into a rainbow shape. Inhale, stay, feeling bottom obliques. Make sure your hips are not flexed.
Exhale, initiate with your obliques, press into your bottom hand, rotate toward the floor, sweeping gesture arm under and moving body back in space.
Inhale, back to side rainbow. Exhale, open top arm back slightly as you gently extend your spine back. Inhale back to center, exhale, sit down.
Repeat ~4x each side.
Note: you can perform the entire exercise on your knees instead of feet to make it a little bit easier.
Skaters
Why do I love this? Great glute, inner thigh, and stability work.
Standing on sliders (or paper plates), place hands on waist or behind low back in the way that speed skaters do. Inhale, shift weight toward the right, hinge at the waist, slide left foot out to side, then exhale, press your standing (R) foot down to come back up, sliding left leg back in. Repeat ~10x, then do other side.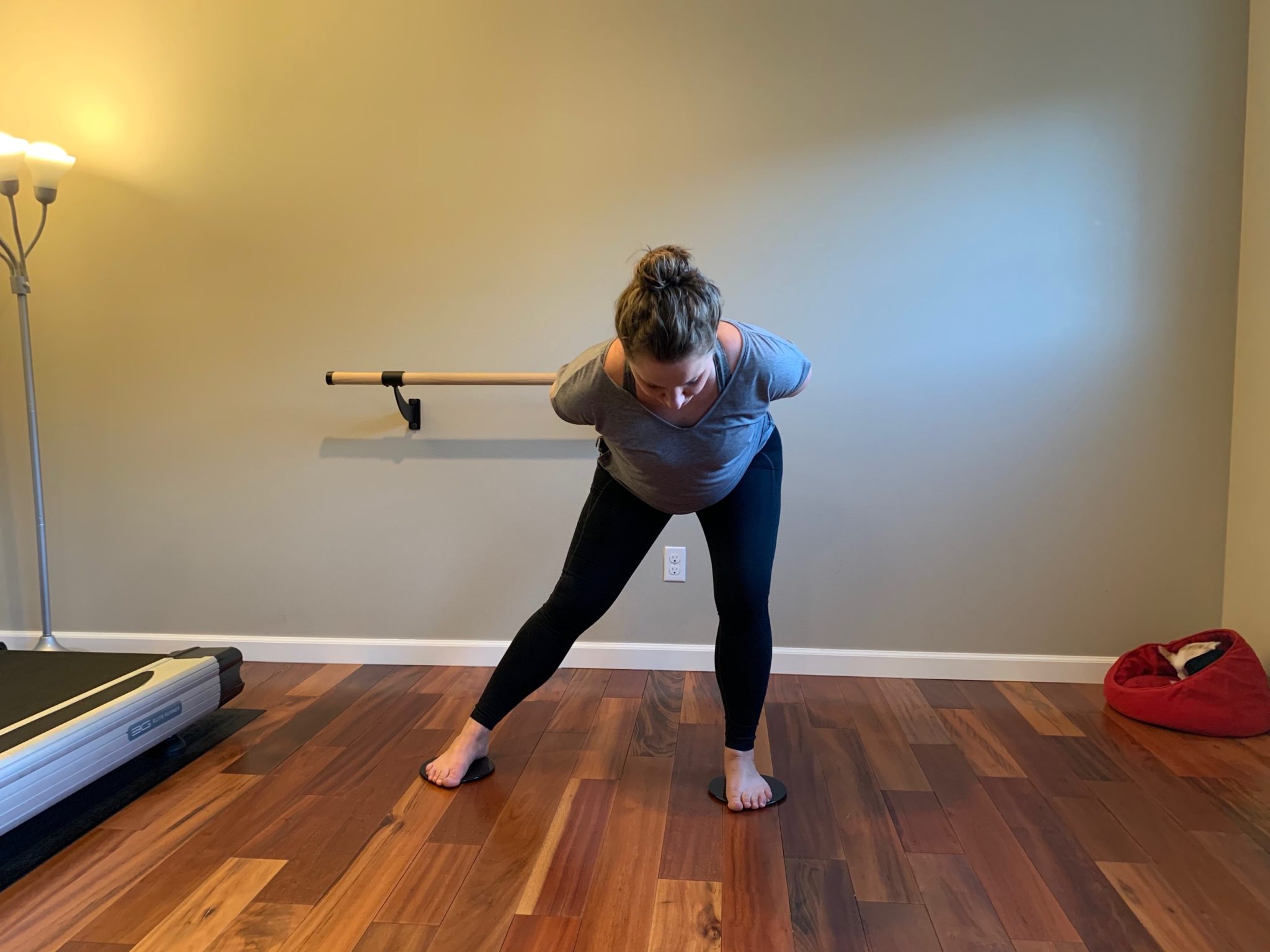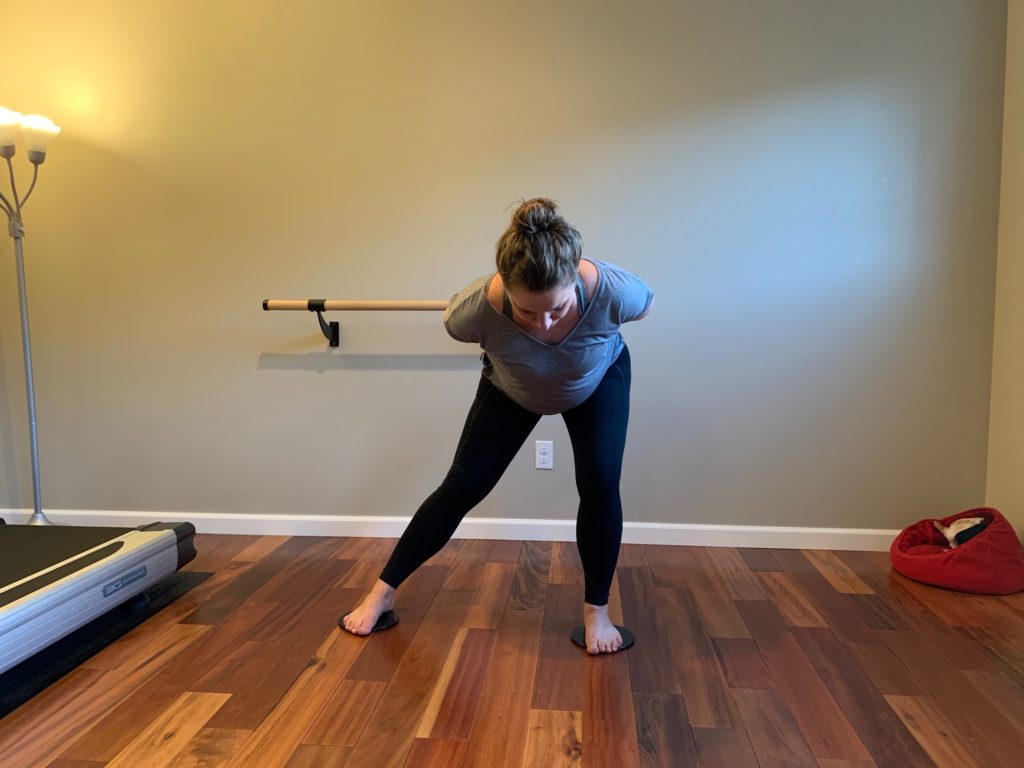 Mermaid
Why do I love this? It helps me breathe into my sides and back and feels so good.
Sit crisscross-applesauce on the ground, or just regularly in a sturdy chair. Inhale, raise your right arm up, exhale, side-bend to your left. Inhale, stay and breathe through the sides of your right ribs.
Exhale, rotate toward the ground, inhale, stay and breathe through the back of your right ribs. Exhale back to sidebend, inhale sit tall, exhale lower your arm. Repeat other side. Do ~4 reps.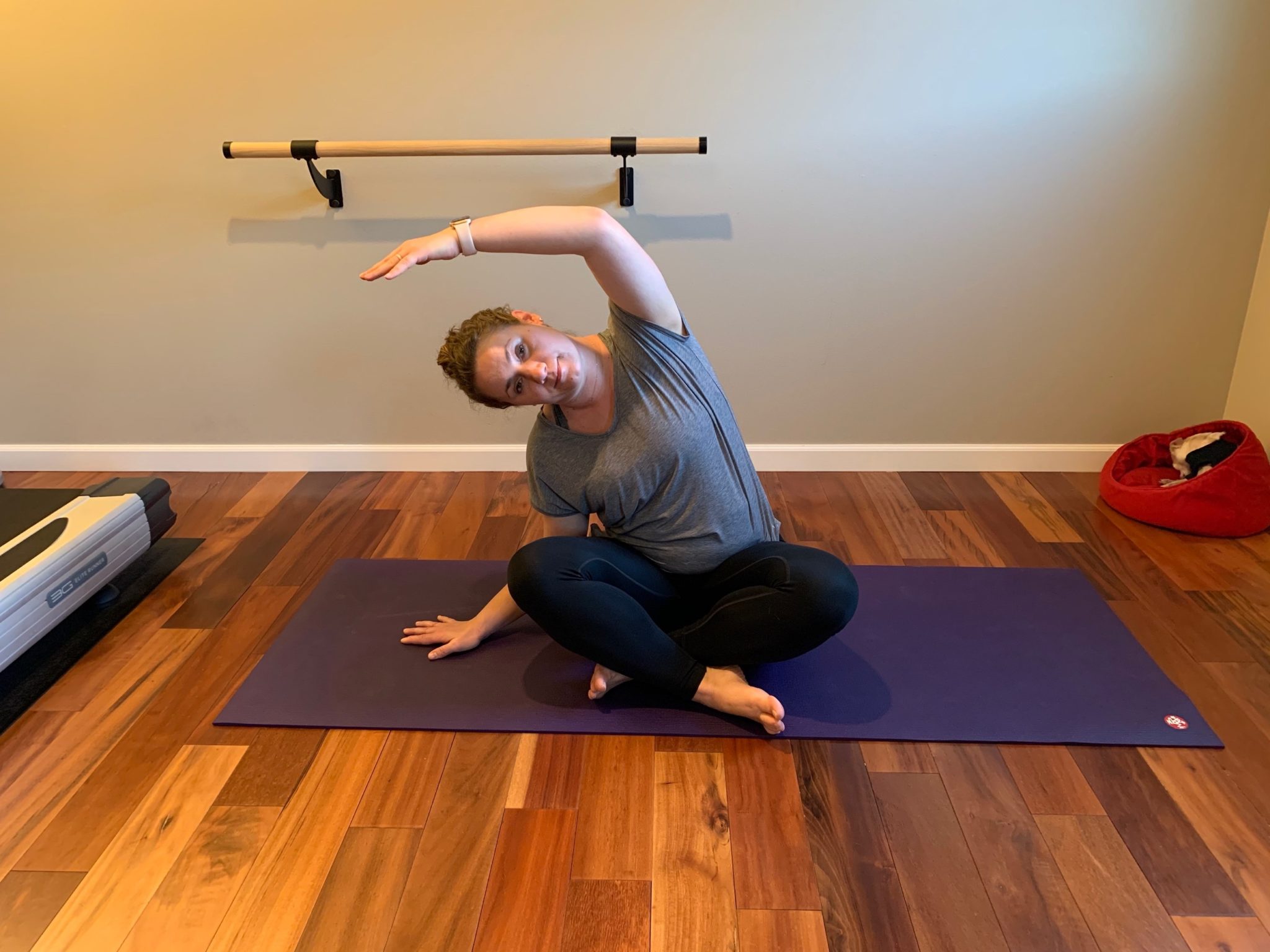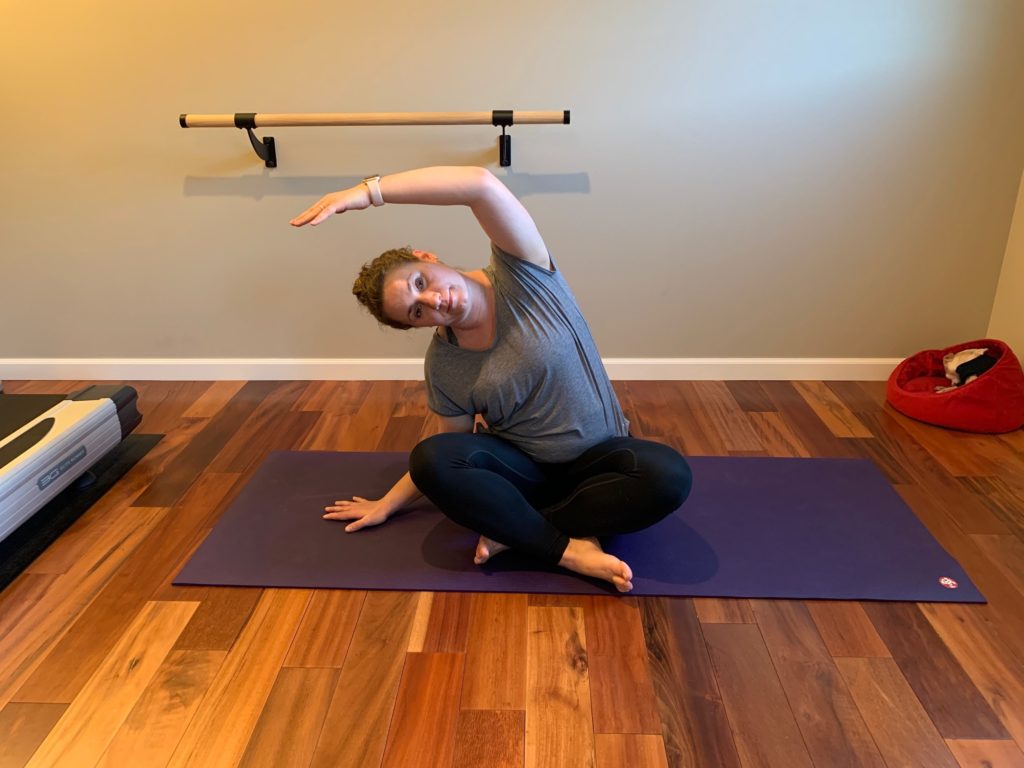 Looking to incorporate Pilates into your PT treatment?
Call Stride at (206) 547-7445 and ask for Heidi!
References
Jacob J. As opioid prescribing guidelines tighten, mindfulness meditation holds promise for pain relief. JAMA June 14, 2016; 315(22): 2385-2387
by Heidi