Sign up for a mid-day Kundalini Yoga class series with certified instructor, Emily Trickey, held at Stride Physio. Gain tools to move energy, calm the nervous system and beat stress and anxiety in a safe environment, assisted by physical therapists. When winter rolls around we lose energy and holiday stress starts to creep in. Stay healthy this season and beat the holiday blues by moving your energy with Kundalini yoga and meditation.
Come move, breathe and meditate to balance your mind, body and soul through the powerful and proven techniques of Kundalini Yoga. Feel happier and healthier in under 1 hour!
All are welcome! No experience needed, suitable for all fitness levels, abilities and ages.
Dates:  11/8,  11/15,  11/29,  12/6,  12/13,  12/20
Time: Every Thursday from 12:30pm to 1:20 pm
Where: Stride Physio, 100 NE Northlake Way, Suite 200B
Cost: $20 drop-in, or a 6 class punch card for $108
About Kundalini Yoga:
Kundalini yoga is the yoga of awareness. As an ancient science, it uses the coordination of breath and movement, mantra, meditation and deep relaxation to move energy in the body and create balance. This yoga practice provides the most profound results in the shortest possible time. Kundalini yoga helps increase your awareness, creativity and connection to your mind, body and soul!
Instructor:
Emily Trickey is a KRI Certified Kundalini Yoga Teacher who's passionate about helping others live their best possible life. As a seasoned marketer and strategist with 10 years of experience, she's combined her love of yoga and meditation with marketing, brainstorming and art to help people and companies alike discover who they are and accomplish their dreams. She's excited about sharing the powerful techniques of yoga and meditation to help others feel healthy, happy and complete. More info at: www.emilytrickey.com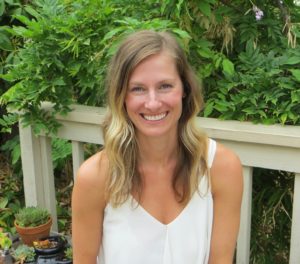 For further questions and inquiries, fill out the information below and send us a message to contact our front office to register!