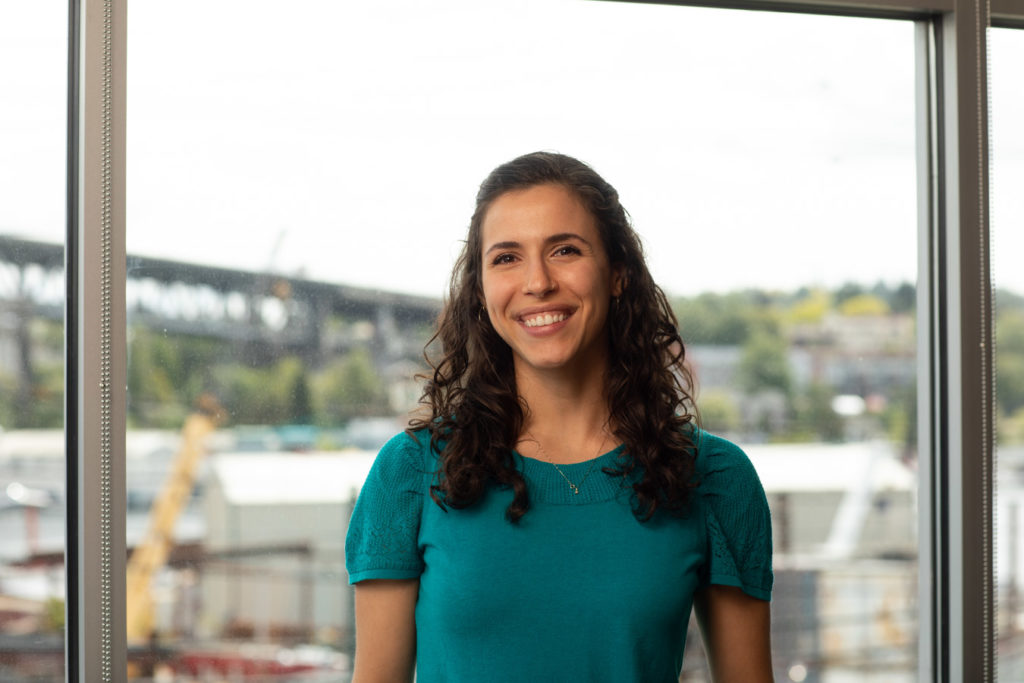 Isabella Yanine, PT, DPT – Physical Therapist
Bella is an orthopedic physical therapist, specializing in pelvic rehabilitation and manual therapy. She is an Arizona native and moved to Seattle in 2021 after working in a variety of clinical settings. While she enjoys treating all orthopedic conditions, she has a specific interest in helping rehabilitate people experiencing neurological, post-surgical, spine and pelvic impairments. As an avid weight lifter, gym go-er, and mountaineer, Bella is enthusiastic about teaching people how to move optimally and efficiently in order to reach their goals and prevent injury. Passionate about education and learning, she tries to instill understanding within her clients to maximize their confidence and independence during therapy. She practices a holistic and hands-on approach, utilizing evidence-based practices to create individualized treatment programs. Bella believes that from the moment we are born we are all meant to move and is passionate about keeping her clients moving optimally!
As a lover of learning, Bella has taken several courses with the Institute of Physical Arts, Postural Restoration Institute, and Herman & Wallace Pelvic Floor (level 1). She is also LSVT-BIG certified (rehab specilization in Parkinson's and other neurological conditions) and myofascial cupping certified.
Education:
Bachelors of Physiology in Health Sciences, University of Arizona (2016)
Doctor of Physical Therapy, Franklin Pierce University (2020)
Credential Specialties:
Pelvic Dysfunction
TMD
Spine and peripheral pathologies
Return to work and sport rehabilitation
Manual techniques (e.g., myofascial cupping, IASTM & soft tissue mobilizations)
Personal Interests:
Bella enjoys spending time with her family and friends. She believes staying active is key to a healthy lifestyle so you can usually find her hiking up a mountain, traveling, doing yoga or working out at the gym. On her down time, she enjoys trying new recipes at home with her partner and cuddling with their dog, Marrakech.