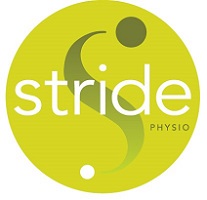 Join the Stride Team!
Stride Physio is excited to find the next amazing physical therapist to join our expanding team.  Are you that person who is passionate about ongoing learning, mentoring and advanced certifications?  Does fostering a therapeutic alliance through a biopsychosocial approach inspire you?  Do you wish to collaborate with a team who is committed to excellence, empowerment and shared purpose?  Are you someone with a growth mindset, a positive outlook, and a mission to make the world a healthier place?  Do you hope to work in a place that values your curiosity, compassion and contributions?  Does embracing inclusion and diversity in the workplace appeal to you?  If you answered yes to any of these questions, then please apply for our opening.
Stride Physio provides physical therapy and wellness services in the Wallingford neighborhood of Seattle, overlooking lake Union.  Stride is a woman and physical therapist owned clinic, founded on an integrative, wellness centered approach to lifelong health, fitness and vitality.  Stride champions eclectic interventions and approaches, with a strong emphasis on manual and functional movement techniques.  We work one-on-one for an hour with clients, without the use of care extenders.
Stride offers competitive wages and benefits, including: paid time off, health and dental insurance, 401(K), continuing education stipend, community service time, competitive salary with visit rate compensation, and mentoring and clinical instructor opportunities.
If you have at least 2 years of experience and live in the Seattle region, then please send your resume and cover letter to susanne@strideseattle.com to apply for this position.